Exhibition: Fragments, Layers, Combinations
Nanette Carter and Robert Straight create abstract images by building up layers and combining parts, utilizing paint and other materials.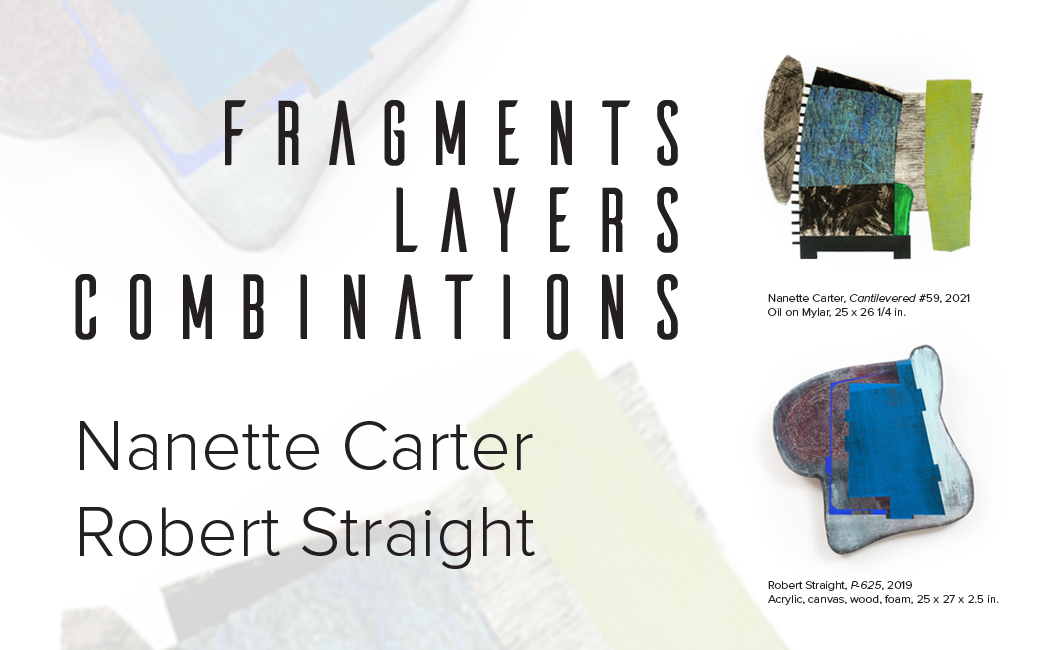 Curatorial Statement
Abstraction offers artists the opportunity to find an individual, specific visual language that can address conceptual issues. This exhibition presents two master artists who create abstract images with built up layers and combined parts, utilizing paint and other materials. They merge fragments that refer, in very different ways, to the world outside of the object, while maintaining the interiority of the work.
Nanette Carter focuses on contemporary events/concerns with an abstract vocabulary of form, line, color and texture that explore the impact of social media, social injustice and the balancing of life responsibilities in the 21st century.
Robert Straight employs scientific and mathematical concepts such as fractals and string theory as well as visuals from the physical and biological sciences to investigate macro and micro relationships. Together, these artists present a wide-ranging view of current developments in abstraction by representing very different aspects of the contemporary world.
Events
Installation Videos
Individual Artwork
Lecture by Artist Nanette Carter
Lecture by Curator Valerie Cassel Oliver