Self-Assessment
Are you uncertain about which major (or career) to choose? Don't panic, many students indicate that they are not certain of their choice of major!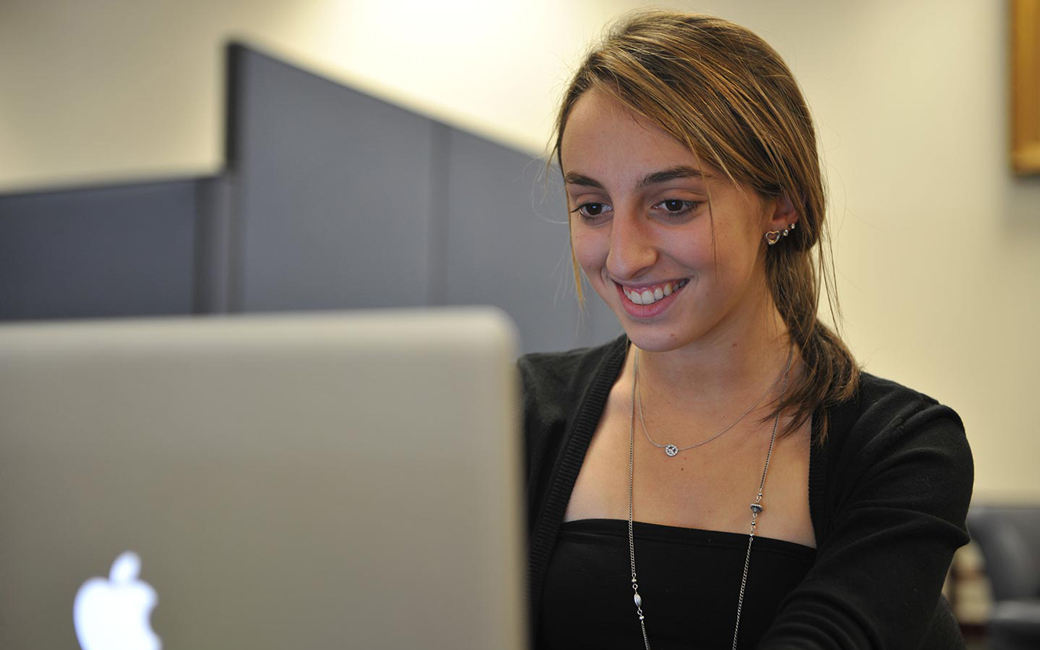 If you are interested in the Myers-Briggs Type Indicator, CliftonStrengths, or Strong Interest Inventory you will meet with a career coach for an initial appointment, then take the assessment online on your own time (not during the appointment) and meet with a career coach for a follow-up interpretation appointment.
O*NET - My Next Move
The O*NET program is the nation's primary source of occupational information. Central to the project is the O*NET database, containing information on hundreds of standardized and occupation-specific descriptors. The database is continually updated by surveying a broad range of workers from each occupation. Information from this database forms the heart of O*NET OnLine, an interactive application for exploring and searching occupations.
The Occupational Information Network (O*NET) is being developed under the sponsorship of the US Department of Labor/Employment and Training Administration (USDOL/ETA) through a grant to the North Carolina Department of Commerce.
Discover occupations you might enjoy by taking the O*NET Interest Profiler assessment. If you already have an occupation in mind, search by industry or keyword and learn more about it from My Next Move.
Myers-Briggs Type Indicator (MBTI)—Personal Preferences
The Myers-Briggs Type Indicator (MBTI) describes personality based on preferences across four scales: Extraversion-Introversion, Sensing-Intuition, Thinking-Feeling, and Judging-Perceiving. These preferences combine into one of 16 types. Understanding your preferences can help you to decide what you want to do and how to improve your chances of getting what you want. The career report of the MBTI provides occupational lists showing the occupations most selected and least selected by your personality type. It usually takes 30-40 minutes to complete the inventory online. Please schedule an appointment via Handshake.
CliftonStrengths
What is CliftonStrengths? Imagine a job where you have the opportunity to do what you do best — every day. What would that job look like for you? Who would you work with, where would you work, and what type of activities would you be doing?
Through CliftonStrengths, you'll gain insight into your areas of greatest potential: the things that you naturally do best. CliftonStrengths is not a career assessment and it won't tell you what job or career you should do. But it does provide valuable information about who you are and gives you clues to the type of work environment in which you are most likely to thrive.
Learn more about CliftonStrengths, and then start your CliftonStrengths journey with a 30-minute online assessment.
After you take the CliftonStrengths online assessment, you'll receive a customized report that lists your top five talent themes, along with action items for development and suggestions about how you can use your talents to achieve academic, career, and personal success. For assistance with processing your results, please schedule an appointment via Handshake.
The Strong Interest Inventory (Strong)—Interest Assessment
The Strong Interest Inventory (Strong) is an assessment designed to measure career and personal interests. Results are reported in four main areas: General Occupational Themes, Basic Interest Scales, Personal Style Scales and Occupational Scales. Understanding your interests can help you explore what you might like to do, where you might like to work, and how you might like to learn. The College Profile provides information which may help you choose a major. Please schedule an appointment via Handshake.
Traitify
Traitify is a visual personality assessment that matches you to careers in less than five minutes. A fun and quick first step in finding your career direction.