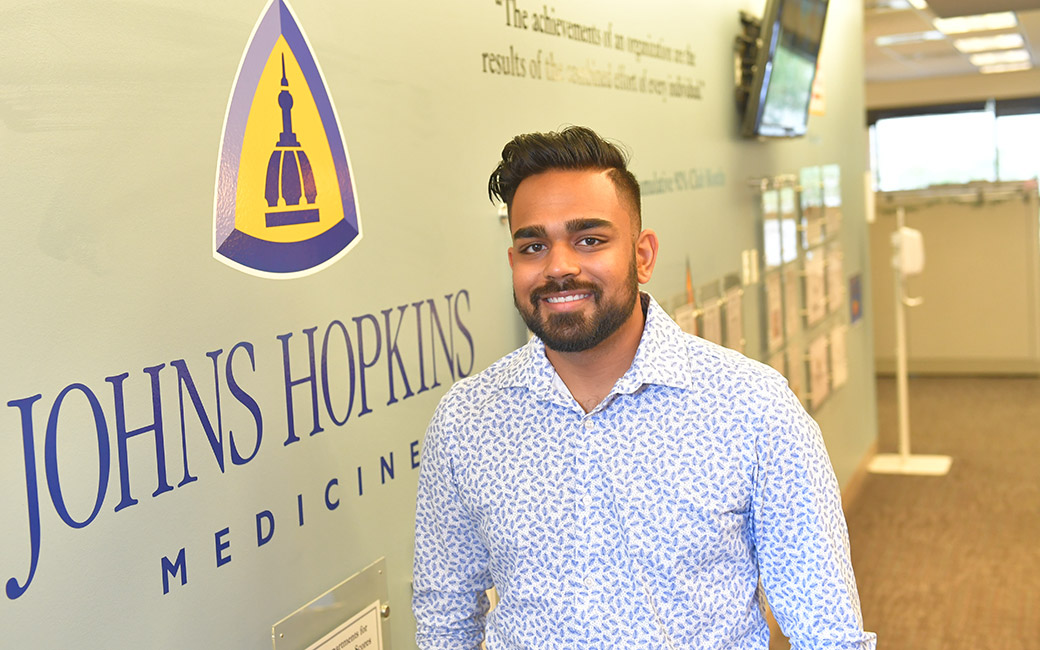 According to the Census Bureau, by the year 2030, the number of Americans aged 65 and older will exceed 70 million or 20 percent of the total population. The demand for long-term care will grow right along with this burgeoning population segment.
The business of managing long-term care facilities will naturally fall to a new generation of leaders who will need to be professionally equipped to handle the challenges. Deep Patel aspires to be one of those leaders.
Patel is not a business novice. He grew up helping his family manage their retail and factory businesses, and he liked the variety and challenges they presented. When he was ready to transfer from Chesapeake College, Patel looked to Towson University, the only university in Maryland to offer the health care management degree he wanted. In addition, Patel says, "TU's location and connections within the Baltimore area had a tremendous influence on my decision."
While health care management was his goal all along, the decision to choose the long-term care track was influenced by visits to nursing homes as a part of his curriculum. Patel was able to see firsthand what he learned in class about regulations and operations.
"It made me realize how essential the knowledge is that we are gaining." He applied some of that knowledge in his internship at Johns Hopkins Keswick working with the Director of Patient Access, Talent Management, Quality and Training.
Patel notes that "TU's health care management degree enables graduates to work across a variety of fields including consulting, health care finance, insurance, and information technology as well as long-term care." The opportunities are almost limitless, as is the need for talented professionals who are committed to ensuring that "care" remains a part of health care management.
Want to learn more about Towson University?