Athletic Training (M.S.)
Certified athletic trainers are key members of health care teams, providing medical care to physically active populations in a variety of clinical settings. Towson University's master's program in athletic training meets national accreditation standards that require a graduate-level curriculum for athletic trainers.
In high schools, colleges and universities, professional sports programs, corporate and industrial sites, and sports medicine clinics, athletic trainers manage patient injuries and medical conditions. The athletic trainer specializes in injury prevention and evaluation, as well as the management of rehabilitation programs in physically active people.
The master's in athletic training program is grounded in the liberal arts and sciences. Students examine the process and effect of human movement from an anatomical, physiological and biomechanical perspective – as well as a philosophical, psychological, sociological and historical perspective – so they can develop the skills necessary to become certified athletic trainers.
This 60-unit graduate degree includes 30 units of didactic and theory coursework, 12 units of on-campus laboratory coursework, and 18 credits of clinical coursework that are completed over two years of full-time study. During the final term, a 9-unit immersive clinical experience will focus on comprehensive patient-centered care. View degree requirements and course descriptions and learning outcomes.
Applying to the Program
New students will be accepted into the master's program beginning in summer 2021. Admission requires students to have completed coursework in biology, anatomy and physiology, chemistry, physics, statistics, nutrition, biomechanics, public health and psychology. Read about admission requirements and deadlines.
Ready to get started? Here's how to apply.
Apply Now
Certification and State Regulation
Individuals who successfully complete the Master of Science in Athletic Training are eligible to challenge the national Board of Certification, Inc. (BOC) exam during the final semester of coursework. The BOC establishes both the standards for practice of athletic training and the continuing education requirements for certified athletic trainers. Prior to employment as an athletic trainer, an individual would need to not only pass the BOC exam but also obtain the proper state credential.
Why Choose Towson University?
National Accreditation
Towson University's graduate athletic training program is accredited by the Commission on Accreditation of Athletic Training Education (CAATE), 2001 K Street NW, Third Floor North Washington, DC 20006.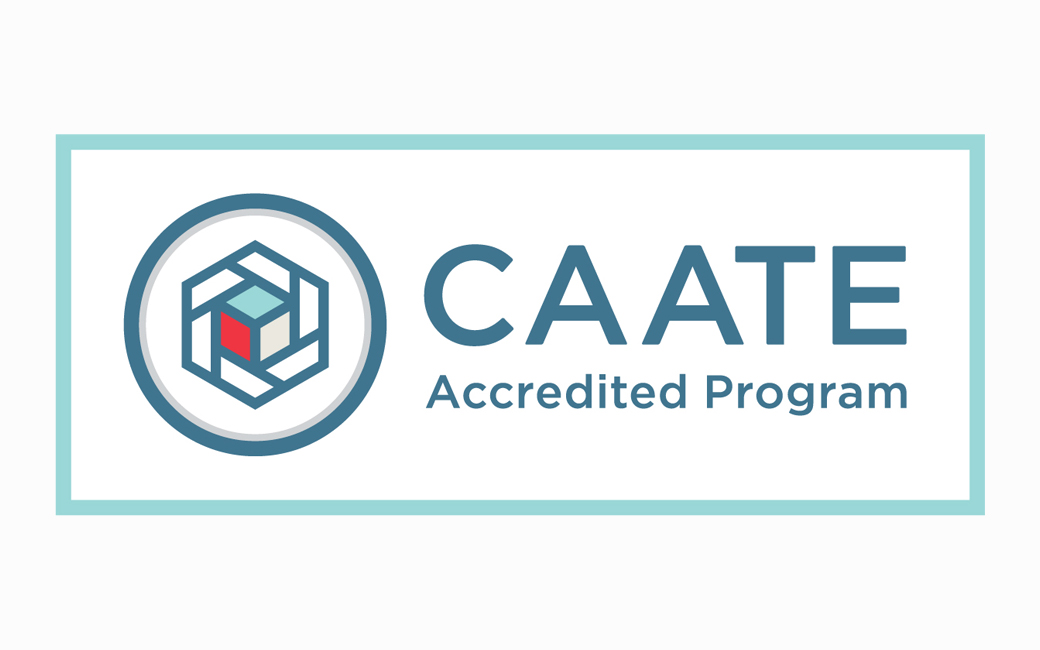 First-rate Faculty
Classes are taught by full-time faculty who have years of experience in the field.
Extensive Clinical Experience
The program includes a variety of clinical experiences, including on- and off-site intercollegiate clinical experiences, public and private secondary schools, and orthopedic and general health care offices. These experiences provide opportunities for students to apply their theoretical knowledge of athletic training as it relates to clinical practice.
Contact Information
Program Director
Location
Burdick Hall
Room 120-J