Creating a holistic approach to occupational therapy
Michelle Hannum believes occupational therapy can help new mothers adjust to their expanding roles.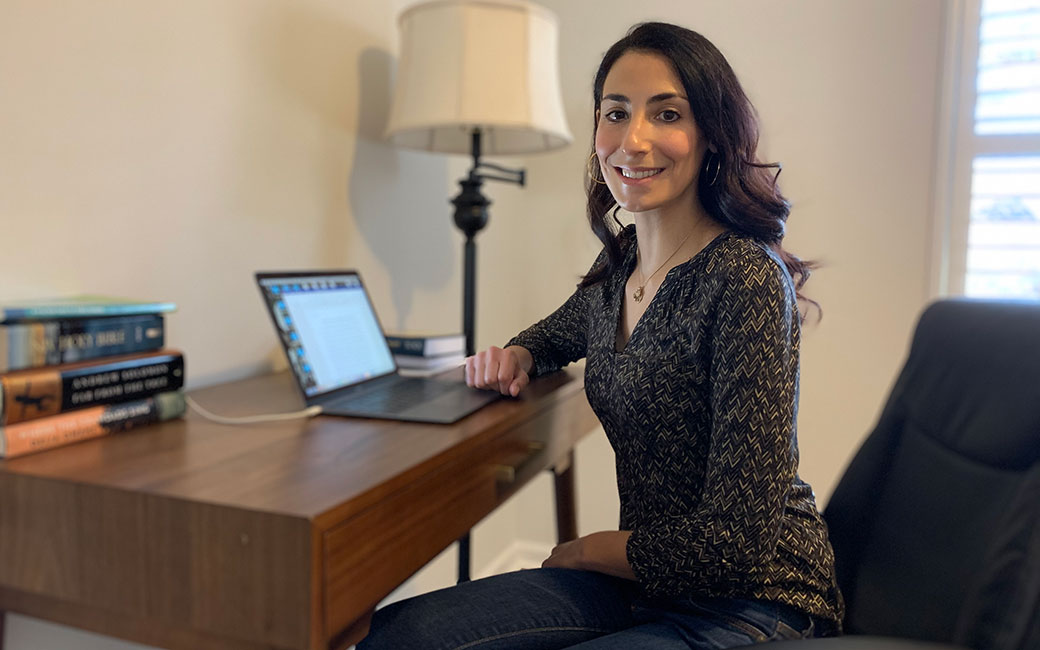 With more than a decade of clinical experience as an occupational therapist (OT) under her belt, Michelle Hannum was ready to take the next step. A conversation with department chair M. Beth Merryman led her to pursue TU's Post-Professional Occupational Therapy Doctoral (OTD) program. "She was so reassuring," says Hannum. "Enrolling in the Towson University program was like coming home for me."
Based in Mount Pleasant, South Carolina, Hannum is completing her degree online. "My professors helped me mold my education in the way I wanted," says Hannum. "This program is pushing me to think outside the box and create a holistic approach to OT."
Her research focuses on how occupational therapy can help new moms manage challenges such as sleep deprivation, time management, depression, anxiety, and loneliness. "When I became a new mom, I had a hard time coping," admits Hannum. "It became clear this was a perfect area for me to explore."
Among her most supportive professors, PPOTD Program Director Kendra Heatwole Shank encouraged Hannum and helped her reach her goals, which included presenting her work at the South Carolina Occupational Therapy Association Annual Conference and being an accepted presenter for the Society for the Study of Occupation Conference. "I was over the moon when my paper was accepted for presentation," says Hannum.
Teaching online courses could be in Hannum's future. "It gives you a lot of flexibility, and it is the direction education is taking. There is a lot of opportunity and growth in this area."
Want to learn more about Towson University?