The nobility of knowledge
Ahmed Al Khafaji '19 overcame large-scale challenges to pursue his dream of being a researcher and a medical doctor.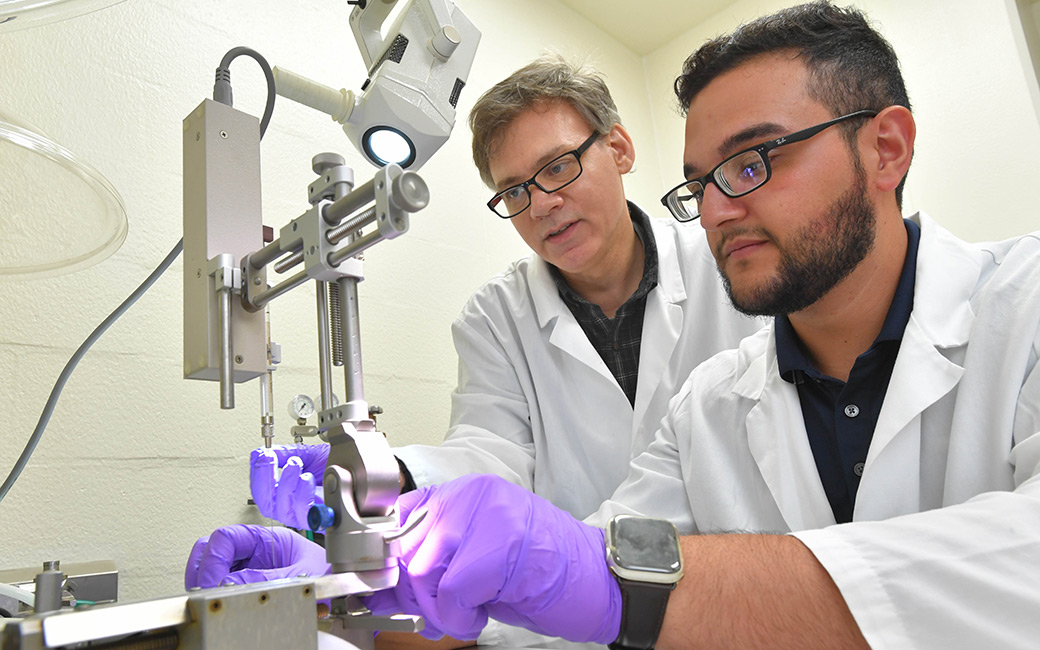 Crossing the globe from Iraq to Jordan to Maryland, Al Khafaji found a new home and mentors in TU's TOPS (Towson Opportunities in STEM) program.
With a double major in biology and interdisciplinary studies (individually designed thematic option in behavioral neuroscience), Al Khafaji selected TU because of its stellar reputation and stayed because he was consistently challenged by his professors to achieve excellence.
"They were excellent mentors who supported me and gave me invaluable professional and personal advice throughout my undergraduate journey." With the assistance of psychology professor Bryan Devan, Al Khafaji designed his own interdisciplinary studies major thematic option to focus on his neurology research interests. He was supported and mentored by TOPS professor Sharlene Roberson and his biology research adviser Michelle Snyder. Many other TU professors played a vital role in mentoring and supporting Al Khafaji, including professors Mark Hendricks and Ana-Maria Soto.
The hard work paid off when he was one of five students nationally selected into the RADM Helena O. Mishoe Postbaccalaureate Fellowship for Underrepresented Scientists.
He joined the NIH National Heart, Lung, and Blood Institute, in the Laboratory of Molecular and Cellular Imaging. He plans to prepare for the MCAT and apply to medical school during his fellowship.
Al Khafaji's interest in medicine was partially born from the devastation of war. The need for doctors skyrocketed in his hometown of Bagdad, while fewer individuals could afford basic medical care.
His childhood experience became the fuel that ignited his passion for medicine. For him, pursuing medicine seemed to be a duty, both noble and practical. He says he is indebted to a medical doctor in Jordan who provided refuge for his family during the war. The doctor was an inspiration in convincing Al Khafaji that those who possess the knowledge to help others must do so.
Al Khafaji has carried that mission with him across the globe.
Want to learn more about Towson University?