Business, Communication & the Liberal Arts Minor
The Business, Communication & the Liberal Arts (BCLA) minor was developed in 1997 in response to needs expressed by national and local business executives.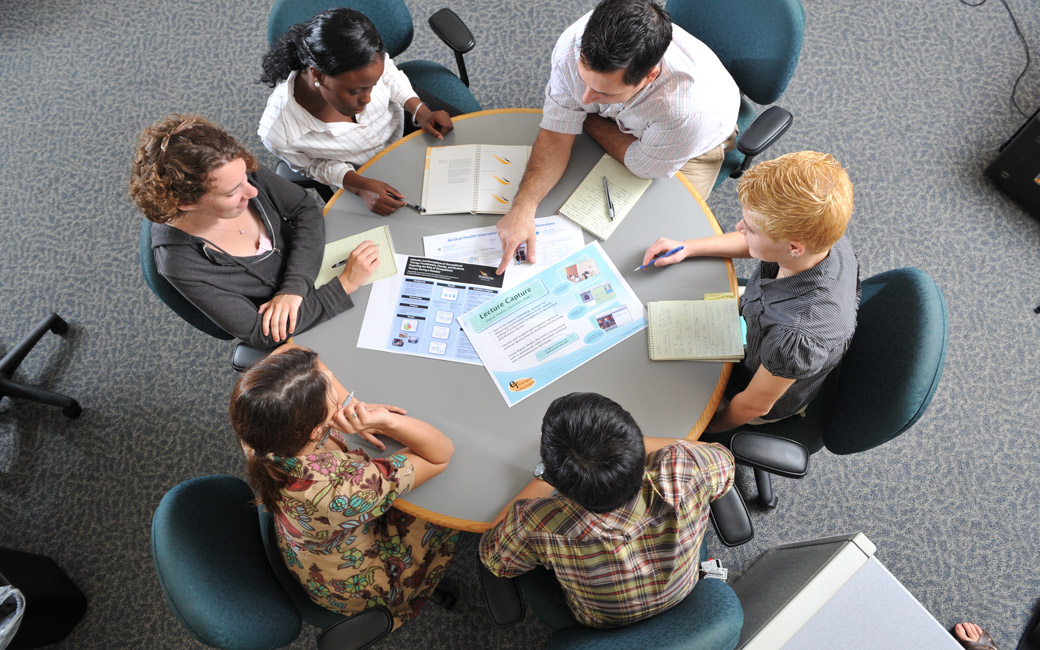 Students possessing this minor will help meet the growing demand for graduates who have strong oral and written communication skills, the ability to think critically and creatively in solving problems, and a general knowledge of business culture and practices.
Even if you major in the liberal arts, the fine arts, or health sciences, you will probably end up working in or with a business. The BCLA minor will help you adapt the communication, problem solving and creative thinking skills you acquire in your major to a business career. With the BCLA minor, you can even acquire skills to start your own small business by reinforcing knowledge acquired in your major with such courses as economics, accounting and marketing.
Career Opportunities
Career opportunities for students who minor in business, communication, and the liberal arts are as varied as the students themselves. Imagine the possibilities. With a major in art and the BCLA minor, you could simultaneously run an art gallery or work in a studio while marketing your own work. With a major in history or literature and the BCLA minor, you could offer businesses skills in communication and research, a broad perspective of history and culture, and enough business knowledge to handle a multitude of entry-level positions. With the completion of a major in a foreign language and the BCLA minor, you could fill the hard-to-fit needs of international organizations, such as bilingual contract negotiations or translations of documentation for healthcare products or procedures.
Minor Requirements
View minor requirements in the Undergraduate Catalog.
Contact Information
Business, Communication & the Liberal Arts
Director
Harvey Lillywhite, Ph.D.
Location
Liberal Arts Building
Room 5338