Towson Opportunities in STEM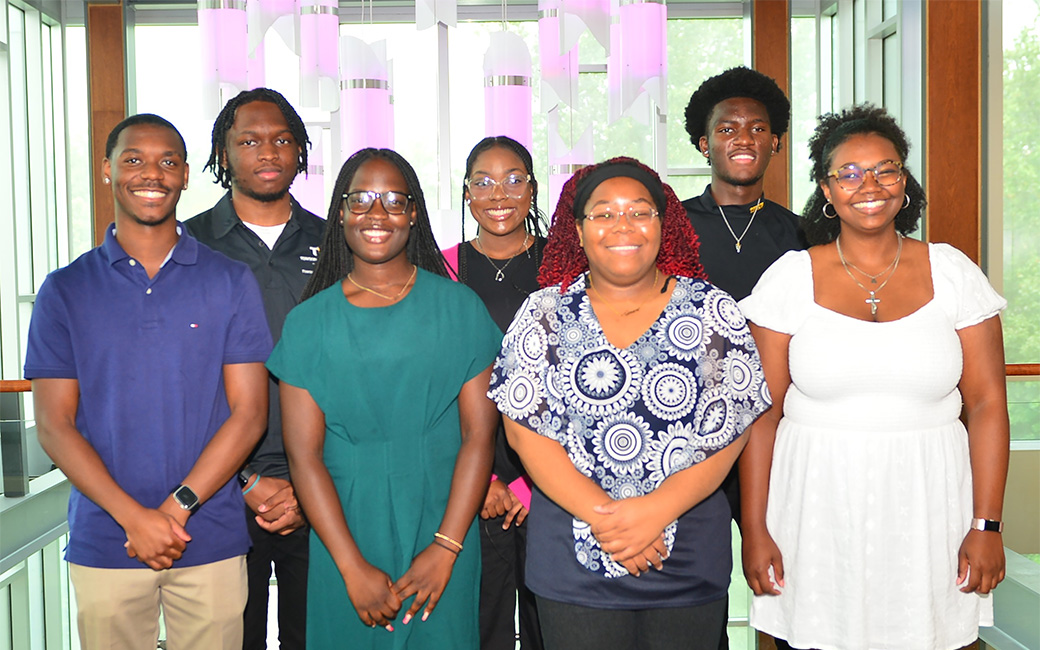 The TOPS Program is a unique opportunity available to incoming freshmen majoring in Science, Technology, Engineering and Mathematics (STEM) in the Fisher College at Towson University. Students selected to participate in TOPS may be eligible to receive the benefits of:
Scholarship awards of $1000 a year with the possibility of renewal for at least four years.
A peer group with guidance from peer mentors to help navigate the adjustment to college life and academic expectations.
Cohort registration that places other TOPS students in the same classes making the creation of study groups a breeze.
The option of living in the STEM Living Learning Community (LLC) (Residential Students Only).
Becoming familiar with all aspects of college life during the week-long, residential TOPS Summer Experience.
Interested in joining TOPS? Learn more about how to apply.
How to Apply

We look forward to hearing from you with any questions or comments you have about the process. For more information, contact us at TOPS AT_TOWSON.