TU named Maryland's best by 'Washington Monthly'
Publication honors graduate programs, civic engagement, academic offerings and social mobility efforts
August 31, 2022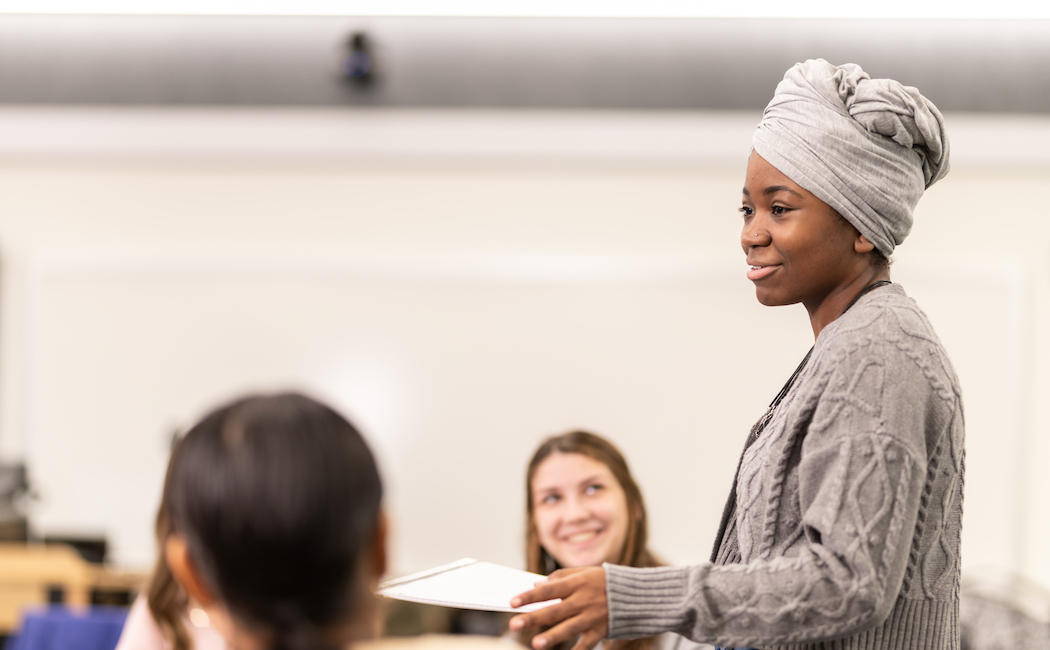 The national media continues to commend Towson University for providing a transformative student experience that creates a foundation for social and economic mobility grounded in a profound respect for civic responsibility.
This week, the university was named Maryland's Best Bang for the Buck in 'Washington Monthly's' 2022 College Guide and Rankings. In addition, the magazine selected TU as the nation's 15th-best "Master's University" and celebrated the university in its roundup of America's Best Colleges for Student Voting. TU was honored for having a student voter registration rate above 85%.
"These recognitions truly reflect Towson University's commitment to institutional equity and student success," said President Kim Schatzel. "At TU, all students can reach their fullest potential and receive a transformative education."
In describing its Best Bang for the Buck rankings, "Washington Monthly" said schools were "ranked according to how well they help non-wealthy students attain marketable degrees at affordable prices." TU jumped 16 spots from last year in the category.
Similarly, "Money" magazine named TU to its Best Colleges in America by Value list in the spring, praising the university's quality, affordability and student outcomes.
"Washington Monthly's" Master's University category was new for TU, and the publication said it "gave double weight to the number of alumni who go on to get PhDs." Read about TU's Bridges to the Doctorate program.
TU has been honored by "Washington Monthly" in its Best Colleges for Student Voting each year since 2019, a testament to the work done by the Office of Civic Engagement & Social Responsibility.
Other publications, such as Colleges of Distinction celebrated TU this week as well.
Colleges of Distinction named it a 2022-2023 College of Distinction, saying the University has as honorable commitment to helping undergraduate students learn, grow and succeed by. The guide also honored TU as a public higher education institution, as well as its College of Business and & Economics, overall undergraduate education and undergraduate nursing programs.
TU's engaged students, high-quality teaching, vibrant community and successful outcomes were central to receiving the recognition.