TU named a top-producing institution for U.S. Fulbright students
Tigers on Fulbright awards engage in cultural exchange abroad
By Rebecca Kirkman on February 10, 2023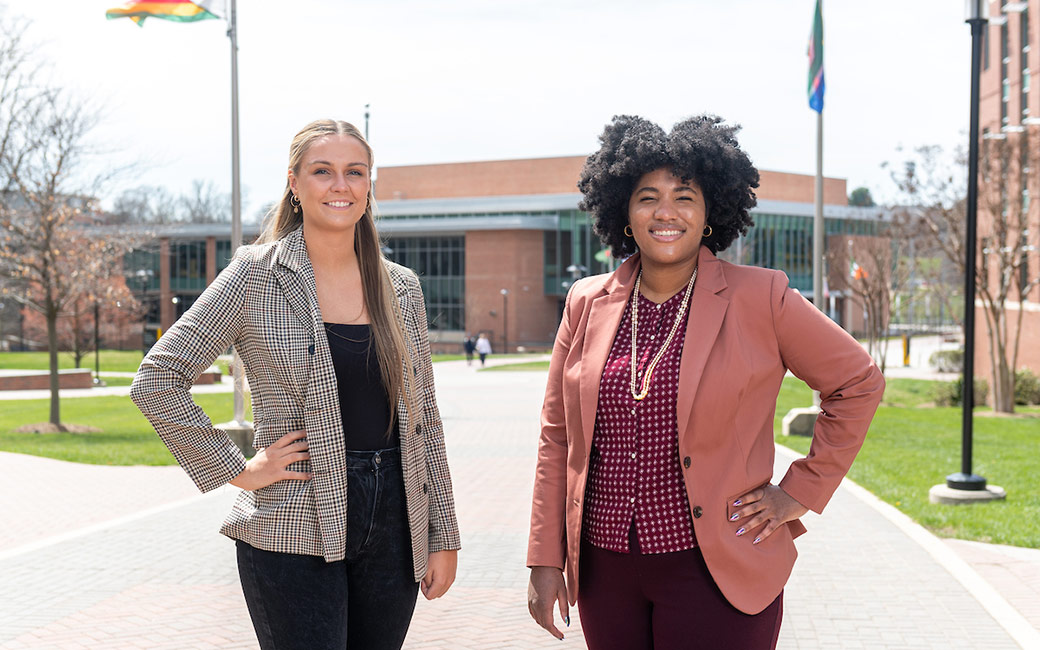 The U.S. Department of State's Bureau of Educational and Cultural Affairs named Towson University a Fulbright Top Producing Institution for U.S. Students on Feb. 10. This recognition is given to the U.S. colleges and universities that received the highest number of applicants selected for the 2022–23 Fulbright U.S. Student Program. TU is among four Maryland institutions on the list, including Johns Hopkins University, Salisbury University and Maryland Institute College of Art.
Last spring, four students from TU were selected for Fulbright awards for the 2022–23 academic year. It was the most in TU history and the first time the university has had multiple winners in a program cycle.
They were Claudia Jones '14, who received an award for graduate research, as well as Charlotte Brown '22, Garrett Leatherman '21 and Samuel Mejia '20, who received English teaching assistant (ETA) assignments in Spain and Italy. All four students majored in programs within the College of Liberal Arts.
"This exciting moment in TU history clearly shows that right here on our campus are extraordinary students with the academic preparation, skills and promise to bring about positive and impactful change globally," says Clare Muhoro, acting vice provost for academic affairs. "The support and mentorship by world-class faculty and staff have been central to this success. We look forward to building on this fantastic momentum."
She points to the Office of Competitive Fellowships and Awards—established by the Office of the Provost in 2020 and led by Mary Sajini Devadas, associate professor of chemistry—for recruiting and preparing students to apply for prestigious opportunities such as the Fulbright along with collaboration with Liz Shearer at the Study Abroad & Away Office.
Apply or Nominate a Student Now
A virtual information session for the upcoming Fulbright application cycle will be held on March 1 at 6 p.m. Register now.
Faculty interested in nominating students for competitive scholarship opportunities can do so here.
For more information, visit the CFA webpage or contact tucfa AT_TOWSON.
TU has had 20 Fulbright awardees since 1968. Eleven TU students and recent graduates applied during the 2022–23 application cycle, with five students selected as semifinalists and four as winners.
"In less than three years since its launch, the Office of Competitive Fellowships and Awards has assisted many students as they have applied for the most prestigious academic awards in the world," says Interim President Melanie Perreault. "We are incredibly proud of the students who have applied and are grateful for the assistance of the faculty and staff who have devoted their time and expertise in helping TU scholars achieve their dreams."
Alumni of the U.S. government's flagship international educational exchange program have returned to their home countries to make an impact on their communities thanks to their expanded worldview, a deep appreciation for their host country and its people and a larger network of colleagues and friends.
We caught up with two Tigers living abroad on ETA assignments about the Fulbright experience and their advice for current students.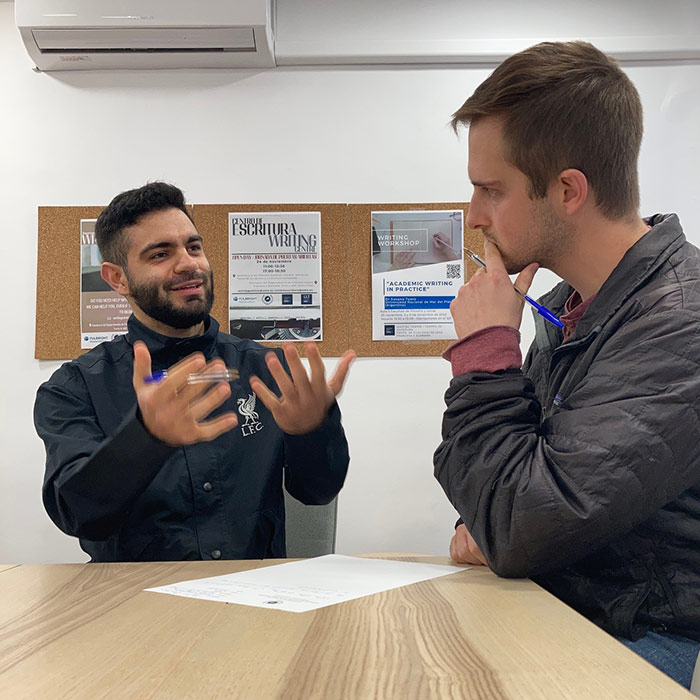 Samuel Mejia '20
Major: Psychology, Spanish minor
ETA program: Universidad de Málaga | Málaga, Spain
What has been the best part of your Fulbright experience so far?
It has been making connections with the university community. I get along swimmingly with my students in the classroom, making sure to integrate humor and thought-provoking content to keep them engaged.
After class, I lead an English creative writing club at the university [that] I founded this semester.
How has teaching outside of the U.S. impacted or broadened your career path?
It has inspired me to work in international contexts in the future, either in education, language or international relations.
I want to continue collaborating with Spanish-speaking populations, as I feel I have a lot to learn from them as a heritage speaker of Spanish, being a Salvadoran American.
Working in a different country has also further developed my cultural competence, a necessary asset for any field but especially in an international workplace. I am still considering my options for the next step after this grant year, but my experiences have prepared me for new challenges ahead in multiple corners of the world.
What have been your favorite experiences during your time on the Fulbright?
In Málaga itself, I frequently play fútbol sala (futsal) with locals, where they have nicknamed me Salah after the Liverpool Football Club forward Mo Salah. The guys I play with show curiosity about the English language and American society, so our games are often proceeded or followed by cultural exchange, in line with the Fulbright grant's mission of cultural ambassadorship.
Charlotte Brown '22
Majors: International Studies and Political Science, Spanish minor
ETA program: Instituto Pedro Duque | Madrid, Spain
What has been the best part of your Fulbright experience so far?
It has been meeting so many people from all over the United States and Europe. In Spain, I chose to live in an apartment with others around my age with roommates from Germany, Austria, Portugal, the Netherlands, Italy and France. Living in this environment has allowed me to learn so much about various cultures and languages while sharing my experience as an American in Spain.
How has teaching outside of the U.S. impacted or broadened your perspective of your chosen field/profession?
Teaching in a Madrid public secondary school has highlighted many different cultural differences between the United States and the Spanish education systems. I specifically applied to Madrid to be part of my school's Global Classrooms (Model UN) program. Throughout my time at Towson, I was involved with the TU–BCPS Model UN program due to my professor Dr. Alison McCartney.
As an international studies and political science major, I wanted to use my academic background to positively motivate my students to engage in conversation and debate about current events and sustainability. It can be challenging to explain these complicated topics about international affairs to students when English is not their primary language. Ultimately, this program reaffirmed to me the importance of civic engagement programs to motivate today's youths to explore solutions to global problems.
What advice would you give to TU students about applying to the Fulbright program or other scholarships and awards?
The best advice I can give is to not limit yourself. You will never know what you can achieve if you don't apply. Have confidence and believe in yourself and all your hard work up to this point in your academic career. Also, don't be shy to use all the resources Towson offers when putting together your application.