Students Achieve Goals through Education (SAGE) Program
Students Achieve Goals through Education (SAGE) program is one component of Towson University's cultural diversity and student retention plan. Program resources are used to foster academic achievement, personal development, and campus-wide involvement among new students from diverse backgrounds. SAGE peer -peer mentorship is open to all incoming students. The SAGE peer mentoring program also has a SAGE Learning Community offering first-generation, first year college student, and transfer students an opportunity to engage in over all peer-to-peer mentorship through programs and activities; and living arrangements through Housing and Residence Life.
The SAGE program's original mission continues and has expanded to include any entering freshman who wishes to participate. SAGE program participants are assigned a peer mentor and participate in various activities to improve academic, budget management and decision-making skills. Participants also expand their knowledge of diverse cultural groups, career development strategies, and participate in networking opportunities. The SAGE program fosters academic achievement, encourages campus involvement and provides a sense of belonging for first year underrepresented students.
Program events occur every Tuesday in the University Union Ballrooms from 4-5 p.m. For more information be sure to check us out on Instagram @towsonsage.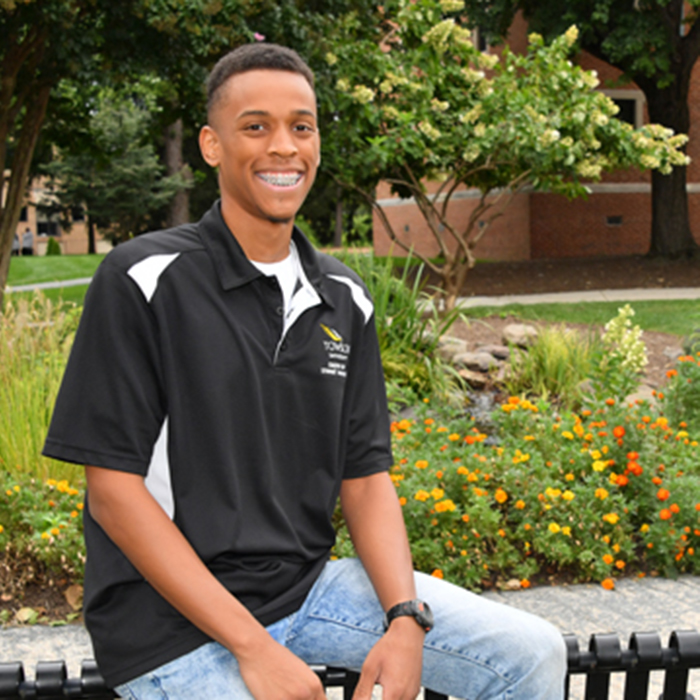 Kiam Preston '19
SAGE Mentor
"I chose Towson University because of SAGE," Preston said. "This support system is something I didn't know that I needed as much as I did. That's the most astounding part—to have a family-like connection to this group of people."
Meet Our Mentors
Contact Information
Director
Location
University Union ste. 343
Contact Information
Coordinator
Location
University Union Ste. 343
Contact Information
Coordinator
Location
University Union Ste. 343