Student Organizations, Honors Societies & Awards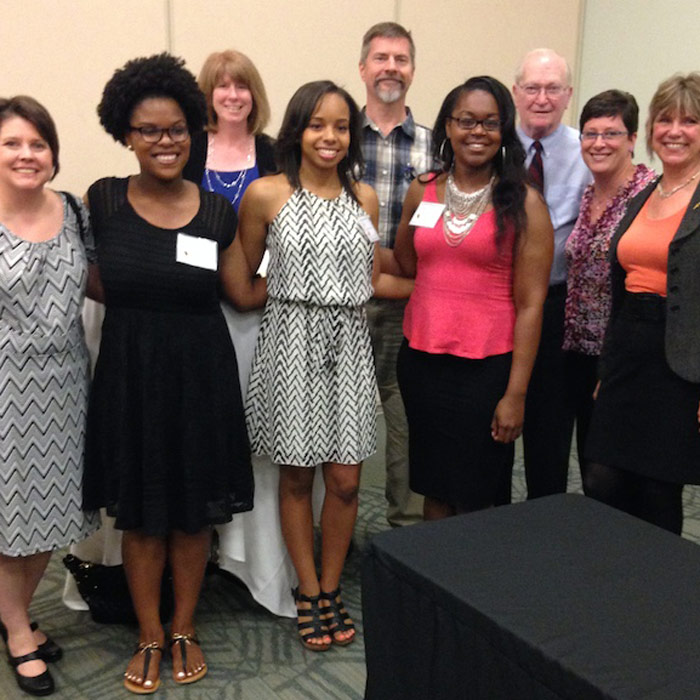 Student Organizations
Archaeology Club
Advisor: Professor Katherine Sterner (ksterner AT_TOWSON)
The Archaeology Club is a student organization open to all TU students interested in archaeology. The purpose of the club is to promote involvement in local archaeology within the community of Towson and the broader Middle Atlantic region and to educate students about opportunities and information pertaining the study of archaeology. The group includes activities like experimental archaeology, archaeological field and lab work, and tours of regional museums and archaeological sites.
Criminal Justice Student Association (CJSA)

Contact: Dr. Miriam Sealock (msealock AT_TOWSON)
The CJSA is a club, open to all majors and minors, where people with interests in criminal justice can come to interact. The group typically meets on Tuesday nights and includes guest speakers, discussions on current events, volunteer opportunities, and film nights. The club is also a great opportunity for networking, as it connects people with many different experiences. Attending provides a perfect opportunity to advise and be advised by others concerning courses and careers.
Forensic Science Student Organization (FSSO)
Advisor: Professor Dana Kollmann (dkollmann AT_TOWSON
The FSSO is comprised of anthropology, criminal justice and forensic chemistry students who meet one Wednesday evening per month. At these meetings, it has guest speakers, reviews cold cases, and plans for future field searches. The club is active outside the classroom, regularly working with local law enforcement conducting searches for missing persons and associated evidence. Members also take field trips, attend regional student forensic challenges, and travel to local conferences and training sessions.
Honor Societies
Alpha Kappa Delta is the International Sociology Honor Society founded in 1920. Towson University founded the Theta Chapter of Maryland in 1987. Alpha Kappa Delta seeks to acknowledge and promote excellence in the study of sociology, the research of social problems, and other social and intellectual activities that will lead to improvement in the human condition.
Alpha Phi Sigma is the National Criminal Justice Honor Society founded in 1941. Towson University founded the Theta Delta Chapter in 2006. Alpha Phi Sigma recognizes the academic excellence of undergraduates and graduate students of Criminal Justice, as well as Juris Doctorate students. Its goals are to honor and promote academic excellence, community service, educational leadership, and unity.
Lambda Alpha is the National Anthropology Honor Society founded in 1968. Towson University founded the Zeta Chapter of Maryland in 2023. Lambda Alpha supports scholarship and research by acknowledging and honoring superior achievement in the discipline among students engaged in the study of anthropology.
The Departmental Honors Program is available for those students wishing to graduate with departmental honors. You do not need to be in the Honors College to earn department honors. Consult your advisor or the department for more information.
Student Awards
Mignon Lieberman Award for Outstanding Performance in the Intenrship Program
The Lieberman Award is presented annually to the students in the Department of Sociology, Anthropology and Criminal Justice who graduate with the best academic performance in each concentration and to the outstanding student intern.
Irwin Goldberg Award for Outstanding Achievement in Sociological Research
The Goldberg Award is given annually to the student who submits the paper best reflecting sociological research techniques. The paper may have been written for any sociology course or as an independent research project.
Special Contributions to the Environment of Learning Award
This award honors a student who has not only personally gone through the transformative process from student to scholar, but who transmits his or her passion for learning to others, either formally or informally. It recognizes the students whose names we love to see on our class rosters because we know that their contributions will elevate the entire class.
Social Responsibility/Social Praxis Award
The study of Sociology, Anthropology, and Criminal Justice often piques student concern about social problems and inequities. The Social Responsibility/Social Praxis Award recognizes students who transform these intellectual concerns into personal action, working outside of the classroom to improve the broader world.