Gifted & Creative Education (M.Ed.)
Our 100% online program will prepare you to develop children's problem-solving and thinking skills, with a special emphasis on diverse learners.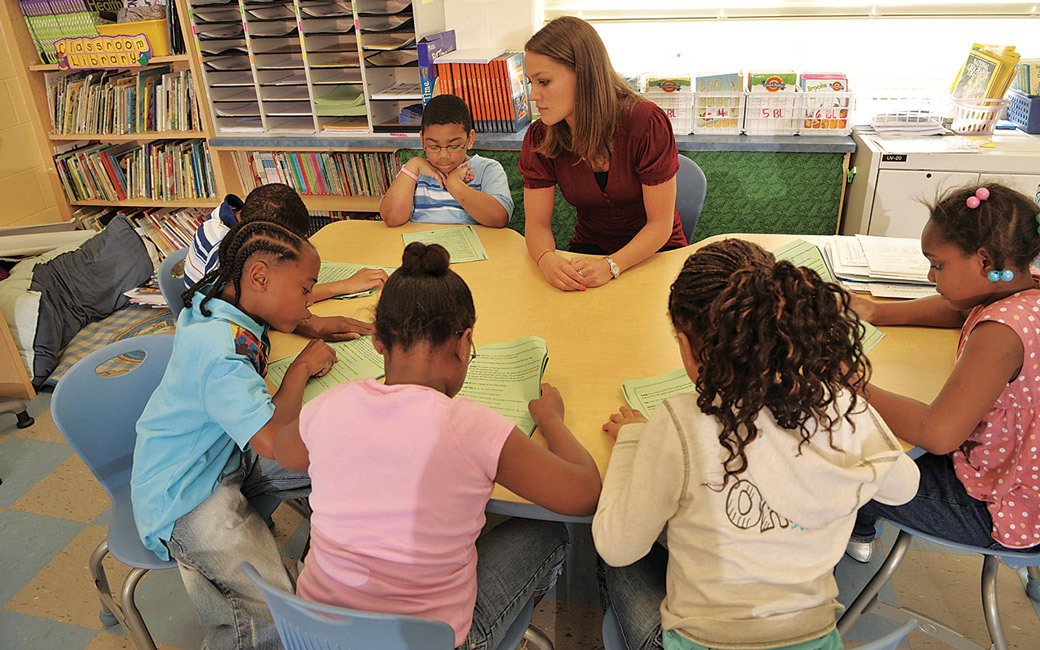 Why Earn a Master's Degree in Gifted and Creative Education?
The needs of gifted and creative learners often differ from those of the general population. Our program will teach you to identify, serve and work with gifted and creative learners from all backgrounds. You'll gain knowledge and skills in:
developmentally appropriate instruction for advanced learners
family/community outreach and support
instructional models and strategies for developing the talents, creativity and problem-solving skills of children
Career Options
Graduates are prepared for a variety of positions as teacher-leaders, public and private school teachers, program directors, educational and curriculum specialists for school districts and gifted education programs, and policy specialists in public and private agencies.
Admission and Degree Requirements
The 30-unit program includes five required courses, an internship, and four electives designed to support individual areas of professional specialization and academic interest. View admission requirements. You can review degree requirements and course descriptions for the program in the Graduate Catalog.
Ready to get started? Here's how to apply.
Apply Now
why towson university?
Program Advantages
TU's long history and reputation as an excellent teacher training institution
Nationally known faculty who are experts in the education of gifted and creative children
The College of Education is nationally accredited
Practical experiences in a wide variety of settings, including urban, suburban and rural schools
Technology training to extend and enhance learning experiences in the classroom
Accommodates working professionals and full-time students with a variety of late afternoon, evening and online classes
Convenient Locations
Gifted and Creative Education is offered on Towson University's main campus. The program is also available at reduced tuition rates to eligible employees in Baltimore County, Howard County, and Anne Arundel County Public Schools through the Towson Learning Network.
Contact Information
Program Director
Location
Hawkins Hall
Room 216
Hours
Monday - Friday
8:30 a.m. - 5 p.m.