Communication Management (M.S.)
Gain the knowledge, skills and abilities required to research, plan, implement and evaluate communications strategies to achieve organizational goals.
Why Earn a Master's Degree in Communication Management?
The Master of Science in communication management program offers both professional and research-oriented coursework with an emphasis on public relations and strategic communication.
Our curriculum covers a wide range of communication topics including crisis communication, social media and content strategies, corporate communication, and media and politics, allowing students from different backgrounds to gain essential knowledge and learn valuable skills for academic and professional success. Many students enter the program with professional experience in communication-based jobs. They use the graduate program to master familiar concepts or focus on new areas of communication.
Flexible, Hybrid Program
In this hybrid program, you can complete at least 50% (a total of 18 credits) of the 36-credit degree requirement online. Our theory and method courses provide you with the academic tools needed to complete the final components of the program. You have three options including: comprehensive exams, a professional project, or a thesis. In addition to completing mass communication courses, you can choose from a wide variety of elective courses across university graduate programs. Your coursework and professors will help you expand your knowledge of strategic communication and public relations.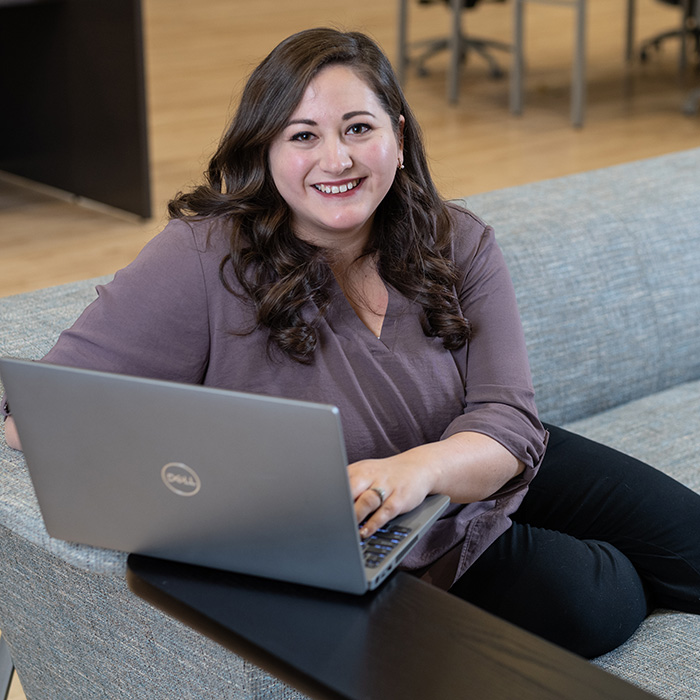 About Our Students
"This program is a perfect blend of theory, research and practical application," says Morgan Hushour. "Every step of the way through the graduate school journey, faculty are there to share expertise based on their own research."
Read her story
Admission and Degree Requirements
View admission requirements and deadlines to apply to the program. View degree requirements and course descriptions in the Graduate Catalog.
Develop Relevant Skills
Students in our program gain practical knowledge in many areas of study that keep them at the forefront of an ever-changing corporate and academic landscape. Such skills include:
Critical thinking/problem solving
Global multicultural fluency
Quantitative and qualitative research
Business and academic writing
Communication management
Accelerated Program
Accelerated Bachelor's to Master's Program
Students can earn a master's in communication management through the accelerated bachelor's to master's program. This program allows students to earn both their bachelor's and master's degrees in less time through an individualized plan. Prospective applicants should contact the program director for details.
What Our Alumni Say
Why Towson University?
Location
Towson University is a premier academic research institution in the University System of Maryland. The campus is minutes away from Baltimore and an hour away from Washington, D.C. TU's strong partnerships with public and private organizations in the region provide many opportunities for research, internships and jobs.
Convenient Class Schedules
With online, hybrid and evening courses, this program is designed to meet the needs of busy professionals.
Unique Program Emphasis
TU offers the only program in the mid-Atlantic that focuses on strategic public relations and integrated communications.
Ability to Build Relationships
With small class sizes and experienced, knowledgeable faculty, you'll have many opportunities to network with your instructors and fellow classmates.
Ready to get started? Here's how to apply.
Apply Now
Contact Information
Lingling Zhang, Program Director
Location
Van Bokkelen
Room 208B