Music Major (B.S.)
Gain a solid grounding in the fundamentals of music theory and history, take private lessons in an instrument or voice, and participate in musical ensembles.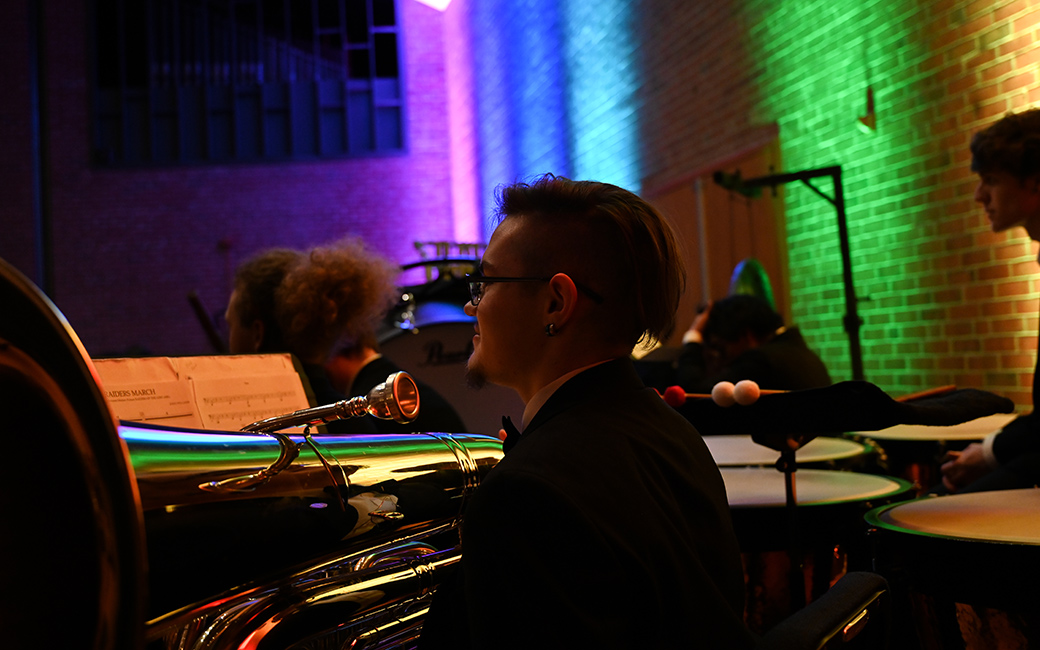 This program is designed for students seeking a liberal arts degree in music. To pursue this degree, you must complete one course in the arts outside of music (visual arts, theater, or dance) either within your core curriculum units or within your 30 elective units. You must also pursue a 3-unit capstone experience to demonstrate mastery of an area of your study. Selection of this capstone experience and approval by appropriate faculty must be completed by the end of your junior year, and all required 300-level courses must be completed before enrolling in the capstone experience course.
You are strongly encouraged to complete intermediate-level coursework in a foreign language and pursue a minor in a related or complementary field of study. A separate application and performance audition are required for admission to the bachelor of science in music program. Faculty members assist students through various aspects of the audition process. View degree requirements and course descriptions in the Undergraduate Catalog.
Why Towson University?
Perfect Setting
Towson University's Center for the Arts features many state-of-the-art facilities, including smart classrooms, a recording studio, a keyboard lab, practice rooms, a computer/Aural Skills lab, The Harold J. Kaplan Concert Hall, and a 150-seat Recital Hall.
Ensembles
The department offers a variety of ensembles including symphony orchestra, symphonic band, chorale, men's chorus, women's chorus, a "Music for the Stage" program, jazz orchestra, jazz combos, pop ensemble, world music ensemble, steel band ensemble, percussion ensemble, early music ensemble, and a variety of small instrumental ensembles. All majors are required to participate in ensembles. These ensembles are open by audition. Student across campus are welcome to join the TU Choral Society without audition.
Scholarships
Students who audition in January and February are eligible for Department of Music scholarship consideration which for freshmen are for four years and for transfer students two years. Upon admission, full- and part-time students are encouraged to apply for a number of scholarships and competitions within the department based on talent and achievement. Learn more about application deadlines and requirements.