Division of Enrollment Management
The Division of Enrollment Management is committed to supporting students from their initial inquiry through graduation.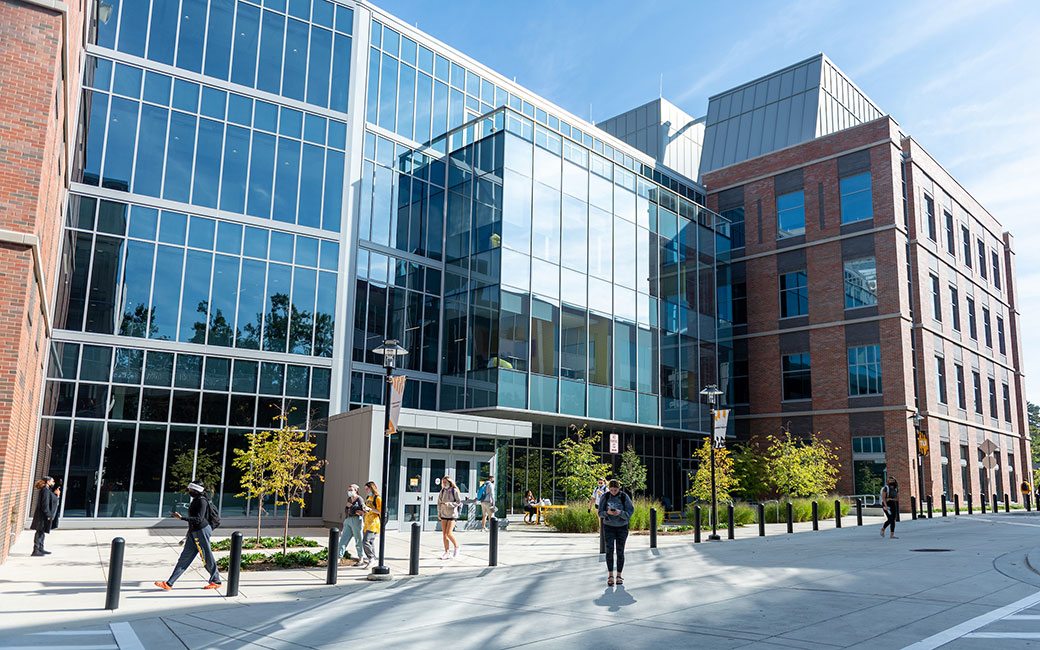 Our offices recruit, admit, matriculate, advise, academically support, and serve as a resource in a manner that is accessible, transparent, and meets student needs. The Division of Enrollment Management is committed to building partnerships and collaborative initiatives across campus in support of the strategic enrollment plan.
Enrollment Management Offices
16,861
Fall 2022 undergraduate students
2,932
Fall 2022 graduate students
49%
Percentage of students from minoritized racial/ethnic groups
About Our Division
Vision
To be a recognized leader in strategic enrollment management by supporting student success and creating a sense of community that attracts an increasingly diverse student body and graduates students prepared to apply their knowledge for the public good.
Core Values
Commitment to Student Success
Accountability
Integrity/Professionalism
Equity and Inclusion
Accessibility
Collaboration
Clear and Effective Communication
Innovation
Efficiency and Resourcefulness
Objectives
Develop continued expertise in strategic enrollment management
Provide excellent service and consultation to division stakeholders, academic colleges, and the campus community
Foster a culture of data-informed decisions to guide the development of enrollment strategies
Support initiatives that contribute to promoting student success from admissions through graduation
Proactively integrate diversity and inclusivity principles into all aspects of the division's culture and practices
Enhance and support partnerships that provide students with a seamless transition from high school or community college to Towson University
Cultivate innovation, change, and entrepreneurial mindsets and approaches
Contact Information
Division of Enrollment Management
Enrollment Services Center, Suite 207
View Map
Hours
Mon - Fri: 8 a.m. - 5 p.m.