Information Technology Major
Majors in Information Technology (IT) at Towson University develop a combination of knowledge and practical hands-on skills highly valued by employers.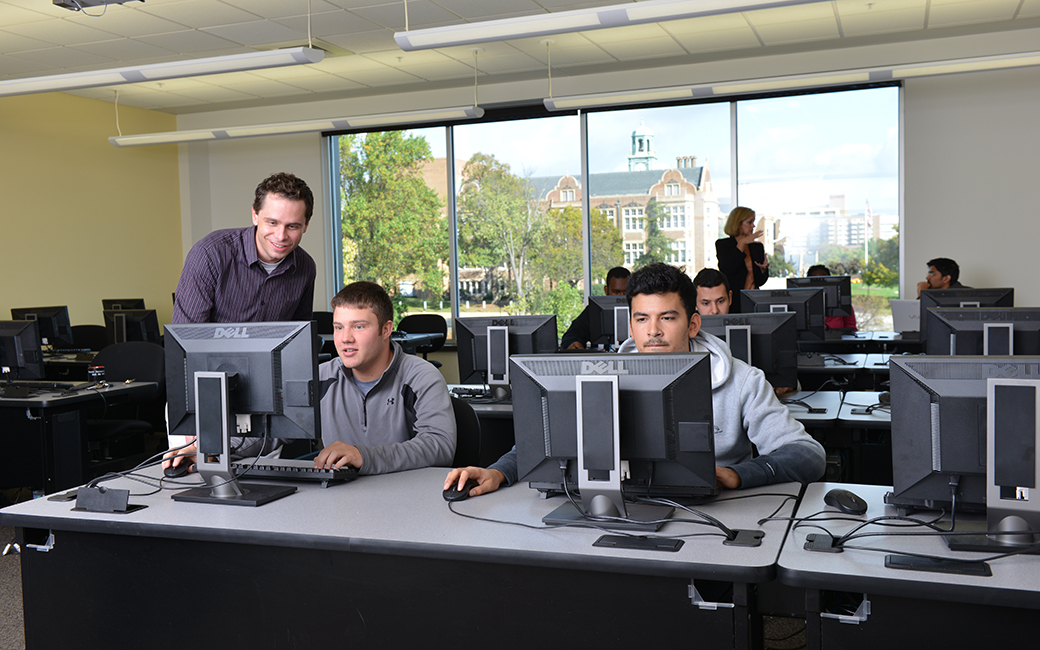 Information technology involves the selection, creation, application, integration and administration of computing and communication technologies to meet user needs in an organizational and societal context.
The program prepares you to enter the workplace as an IT professional and grow into leadership positions or pursue research or graduate studies in the IT field.
Learning Objectives
Graduates will:
Use their proficiency with information technology principles and practices to solve a variety of problems.
Explain the selection, deployment and maintenance principles that under lie information technology.
Understand the ethical and societal issues facing information technology professionals and can formulate appropriate solutions.
Work effectively in teams and communicate effectively.
You can view current degree requirements and course descriptions for the information technology major in the Undergraduate Catalog. You can also view requirements for earlier catalog years.
Towson University also offers the information technology major at TU in Northeastern Maryland.
WHY TOWSON UNIVERSITY?
Academic Advantages
small classes and highly individualized advising
research and internship opportunities through partnerships with federal, state and local government agencies and the IT industry
state-of-the-art facilities, including eight smart classrooms and 15 computer laboratories
excellent faculty with diverse research specialties