Geology Major
Study geology and the world is your laboratory as you explore the Earth's physical history and relentless change.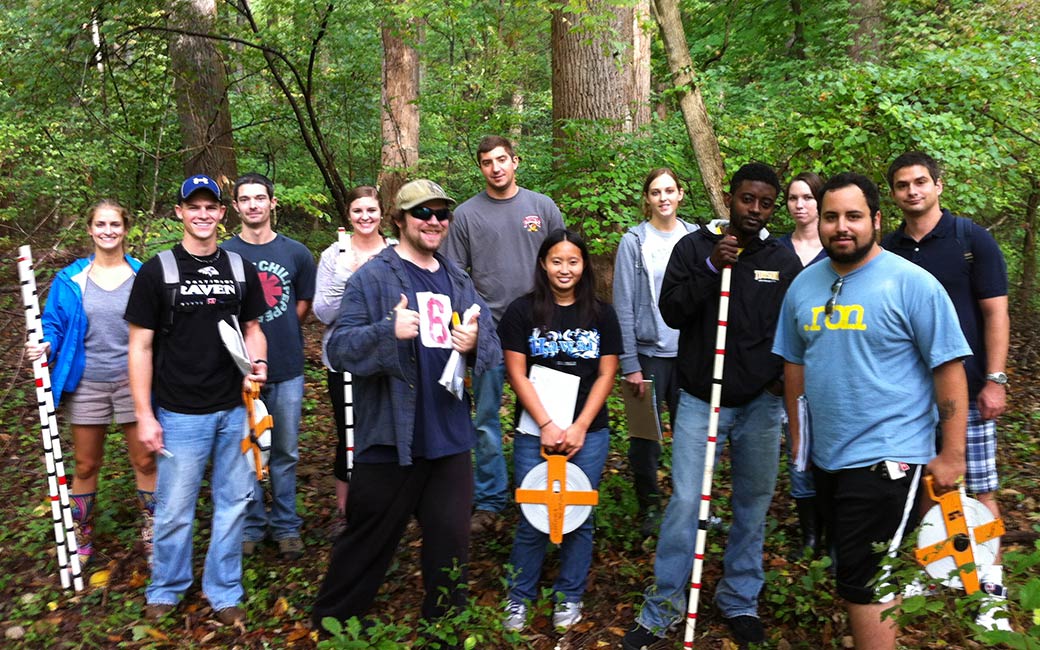 From fundamental earth science courses to a year-long research experience, geology majors get the knowledge and skills to assume a wide variety of geotechnical positions in the rapidly growing areas of environmental geology and hydrology.
Jobs in geology include such activities as:
locating the oil and natural gas that fuel our economy
exploring for the minerals and metals used to manufacture high-tech goods
monitoring and protecting water quality
assessing and cleaning up groundwater resources
Towson geology alumni work in the environmental and petroleum industries, and government agencies in Maryland and across the country.
You can view degree requirements for the geology major in the Undergraduate Catalog.
WHY TOWSON University?
Academic Advantages
small classes taught by accomplished faculty who are dedicated teachers and scholars
world-class laboratory facilities and equipment
internship opportunities and hands-on research experience in the laboratory and field
scenic, wooded campus and proximity to important East Coast geological features