Carpooling
Carpool Program allows 2-4 people who are driving to and from campus at the same time in one vehicle to associate a single parking permit with multiple vehicles (3 per carpool member).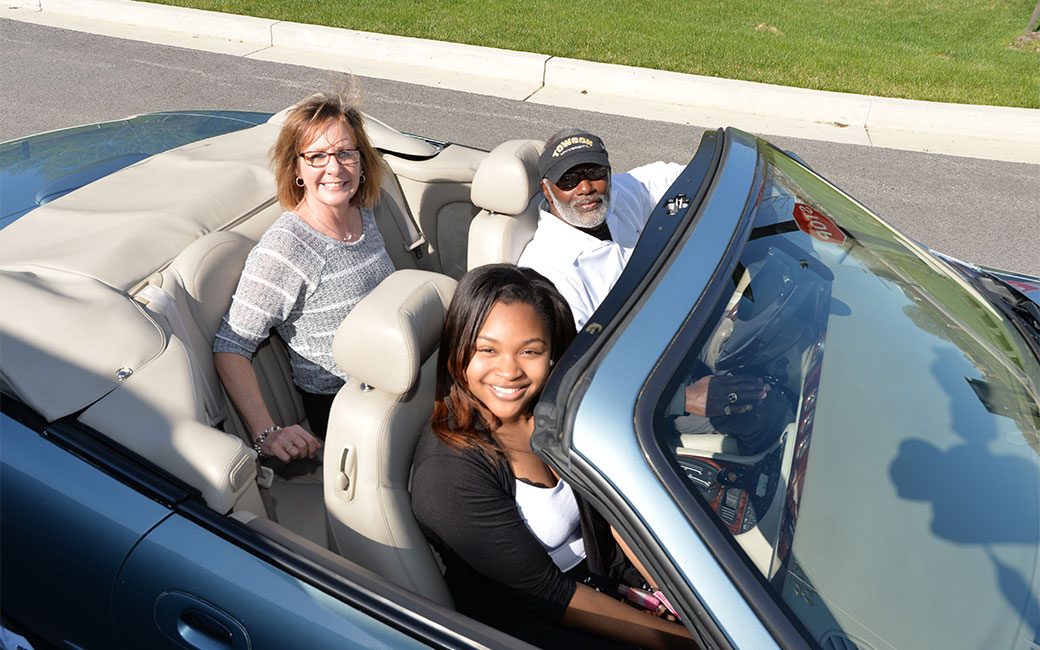 Carpoolers are given four daily free parking codes per semester for when they need to drive a separate vehicle to campus and are enrolled in the Guaranteed Ride Home Program.
Carpool Eligibility Requirements
Carpoolers must be employed or registered for classes as a student at Towson University. Schedules must be compatible (at least 75% of the time) when they are on the main campus. Must live on a reasonable commuting path.
Participants in the carpool will determine one member who will purchase a parking permit prior to submitting the carpool application.
Very Important: If more than one vehicle linked to the carpool is parked on campus at the same time without using one of the allotted free parking codes or paying for visitor parking, it is considered a shared permit violation and violators are subject to a $300 fine for each vehicle and other university sanctions.
To submit a Carpool Application:
Complete and submit an application along with:
Towson University One Card of each applicant
Proof of current address (Driver's License) or Lease
Proof of Vehicle Registration for each vehicle to be linked to the carpool
Class and/or work schedule demonstrating eligible compatibility of participants
Submit to the Parking and Transportation Services Office via email to upark AT_TOWSON.
Application must be submitted each academic year in order to continue in the Carpool Program.
If there are extenuating circumstances, exception requests may be submitted. Decisions will be made at the discretion of Parking & Transportation Services.