Lifeguarding
Campus Rec offers lifeguarding certification courses during the academic year. Only individuals with a valid Towson OneCard will be eligible for enrollment in the course.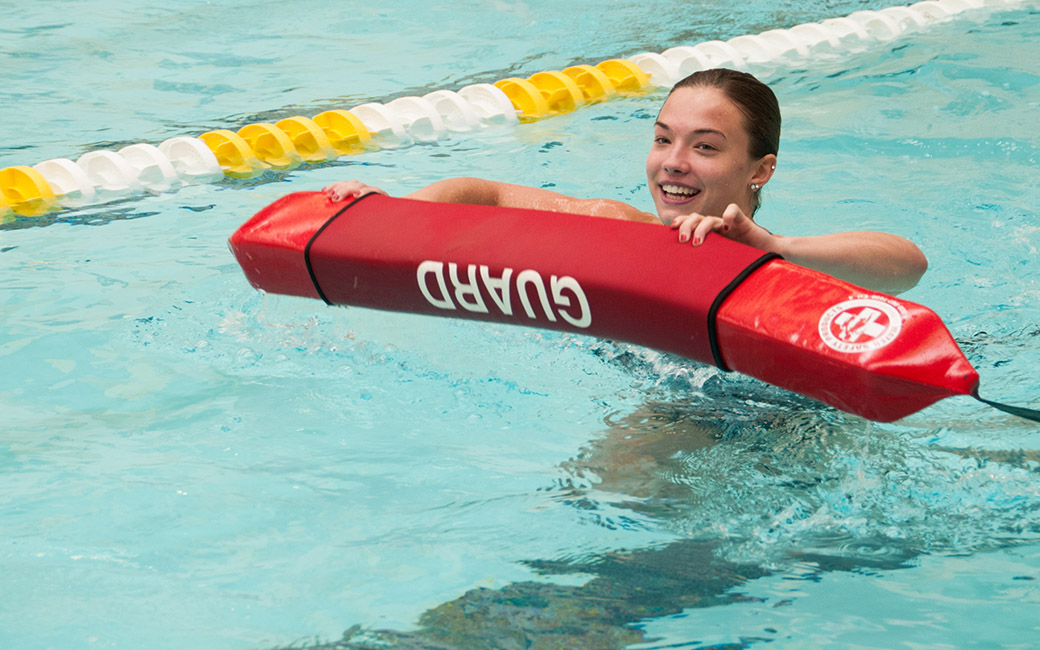 SPRING 2023 UPDATE
Lifeguarding Certification Course
Lifeguarding Certification courses are not offered at this time.
Lifeguard Course Description
The American Red Cross Lifeguarding course provides entry-level lifeguard participants with the knowledge and skills to prevent, recognize and respond to aquatic emergencies. It also equips participants with skills to provide care for breathing and cardiac emergencies, injuries and sudden illnesses until emergency medical services (EMS) take over. Course sessions will include lectures, activities, videos and hands on practice, as well as water sessions (to include scenarios and hands on practice), and two final written exams.