Returnees
Your international experience doesn't have to end just because you're home. Our office has put together some ideas to help you use your experience to make a positive impact at Towson and keep your study abroad adventure alive!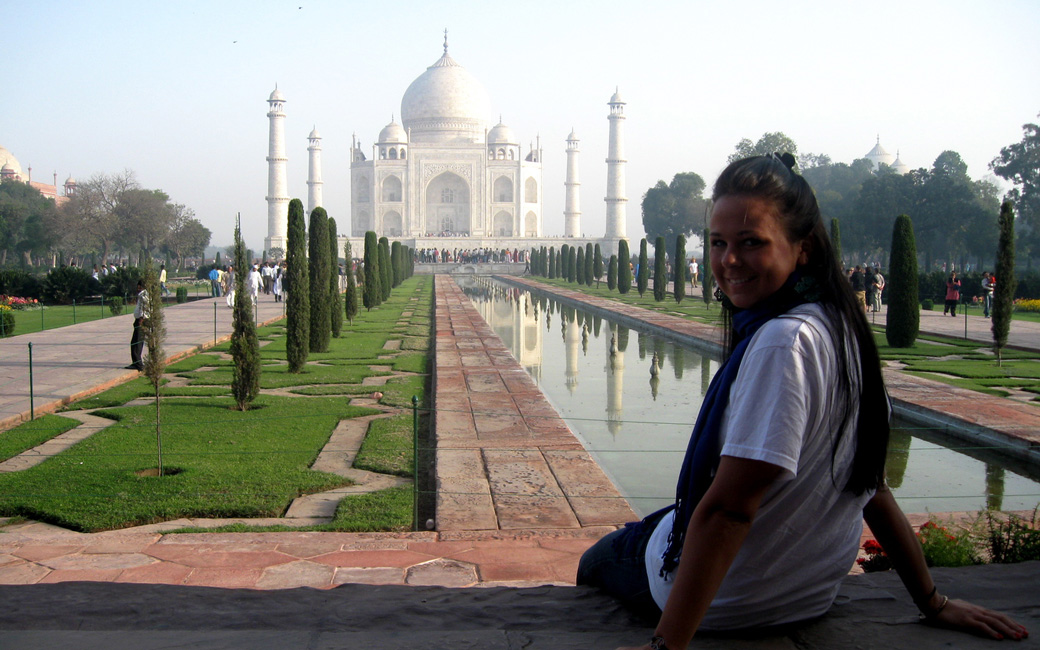 On-Campus Opportunities
Global Village
Miss living abroad? TU's Global Village offers you an opportunity to live with both Americans and international students. Located in the Residence Tower, the Global Village offers students an opportunity to get to know the backgrounds and cultures of fellow students through daily contact and special programs. Check out the Housing & Residence Life website for more information or contact us at studyabroad AT_TOWSON.
International Student Association (ISA)
The Towson University ISA welcomes both international and American students to be a part of their organization. Please find the club on the TU Involved page via Student Activities .
International Student Ambassadors
Become an International Student Ambassador and help newly-arrived international students adjust to life in the United States. Contact the International Students & Scholars Office for more information on how to apply.
Spread the word about Study Abroad!
Study Abroad Photo Contest
Enter to win a $50 gift certificate to the TU University Union Store by submitting a photo from your time abroad for the Photo Contest. The winning entry will be displayed on the 'Study Abroad Wall of Fame' in the Administration Building!
Write About Your Overseas Experience
Returning study abroad students are encouraged to submit stories, poems, prose, or photos depicting their experiences abroad to The Towerlight. Academic departments also welcome accounts of student experiences abroad for their newsletters.
Beyond TU
Baltimore Re-entry Conference
Join other study abroad alumni from the Baltimore area to learn how to market your experience professionally and explore other international opportunities at the Baltimore Regional Re-entry Conference. Check back for information on upcoming dates.
Baltimore Multicultural Calendar of Events
Baltimore is host to several international cultural events throughout the year. Check out the Visit Baltimore calendar of events to see what's happening.
Fulbright
The Fulbright U.S. Student Program is the largest U.S. exchange program offering opportunities for students and young professionals to undertake international graduate study, advanced research, university teaching, and primary and secondary school teaching worldwide. The program currently awards approximately 1,900 grants annually in all fields of study, and operates in more than 140 countries worldwide.
Going Global
This site requires your Towson log-in credentials. Find 600,000 worldwide job/internship postings, 35 country career guides, searchable H1B Plus database and more. Login to Handshake and click on the Going Global link in the left-hand column.
Lesson From Abroad Conference
The Lessons From Abroad (LFA) conference is a unique way for students to continue to learn and share their abroad experiences with others. During this year's virtual conference you'll have the opportunity to explore ways to go abroad again whether it be for study, travel, or work. In addition, learn how to pump up your resume and enhance your e-portfolios with what you learned from your time abroad. Many other exciting sessions are planned for attendees. The conference will be held online October 9-10 and 16-17. For more information and to register for free, visit the conference website.
Life After Study Abroad
Coping with your return home from abroad? You're not alone! Life After Study Abroad is a great resource for returnees at any time and can help you find information on the transition back to campus as well as looking forward to your career.
Peace Corps
Joining the internationally-known Peace Corps provides an opportunity to gain experience in community development in developing nations around the world. Service is for 2 years. Benefits include monthly stipend, housing and meals, loan deferment, and career placement assistance.
Give back to Towson Abroad
If you feel your time abroad was a valuable experience, please consider giving back to Towson University to help support and promote study abroad to more TU students.
chat loading...