Local Community Engagement Opportunities
The Office of Civic Engagement and Social Responsibility has developed partnerships with community organizations for the mutually beneficial exchange, exploration, and application of knowledge, information and resources.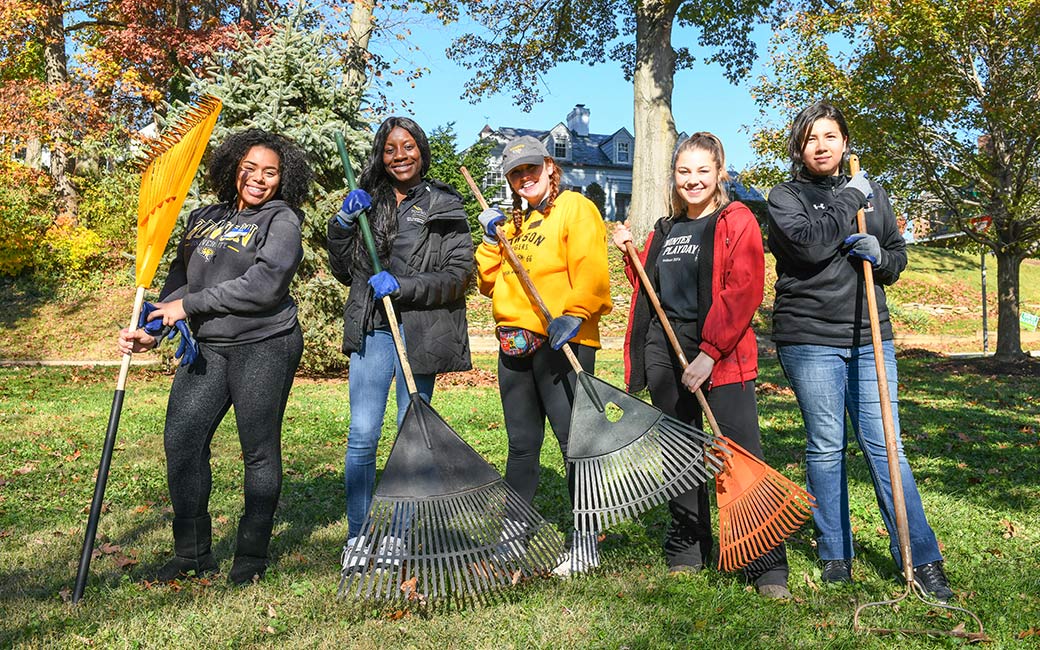 Through working with these organizations Towson University (TU) students develop their civic agency, enhance their intercultural knowledge and engage in civic action.
Complete the Community Engagement Request Form to get connected.
Partner organizations include:
Community Assistance Network works in partnership with the community to develop, operate and support programs that reduce vulnerability and empower personal growth, dignity, stability and self-sufficiency among people in Baltimore County experiencing economic challenges.
Junior Achievement gives young people the knowledge and skills they need to own their economic success, plan for their futures, and make smart academic and economic choices. Core content areas include work readiness, entrepreneurship, and financial literacy.
Strength to Love Farm II is a community-based program in west Baltimore's Sandtown-Winchester neighborhood that uses a 1.5 acre farm to offer workforce development and employment to community residents and citizens returning from incarceration.
Track Community Engagement Hours
Track your community engagement projects on Involved@TU. Hours can be tracked in association with a student organization or as an individual. Involvements are reported on your Student Engagement Record.