Immersive Experiences
The Office of Civic Engagement and Social Responsibility offers several immersive experiences that allow Towson University students, staff, and faculty to build strong relationships and become effective contributors to their communities.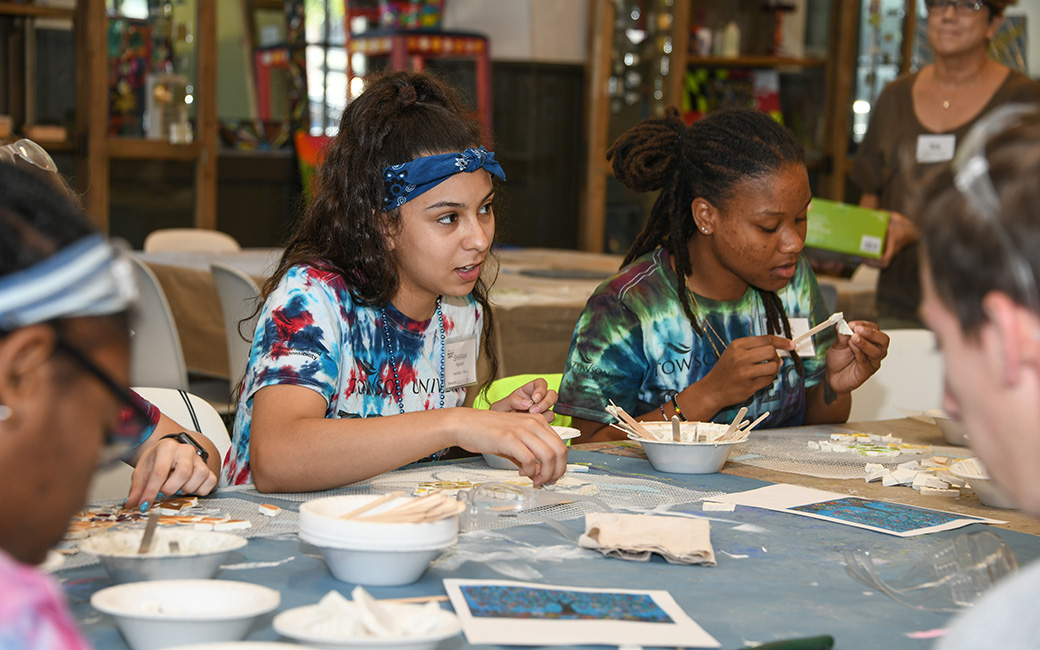 Immersive experiences include the Civic Transformation Living Learning Community, Lutherville Lab Mentors and the Social Action Collaboratory. These experiences range from one term to one academic year with opportunities for continued connection beyond the duration of the program.
Civic Transformation Living Learning Community (LLC)
The Civic Transformation LLC fosters meaningful connections among Towson University (TU) students, staff and faculty who are passionate about actively participating in civic life and co-creating just and equitable communities. The LLC explores social justice issues through the lens of public policy, civic engagement and community-based learning. Residents in this LLC learn about the intersection of community engagement, civic engagement, equity, diversity, inclusion and social justice. They will be able to identify pathways for lifelong active participation in civic life (e.g., neighborhoods, workplaces, organizations).
Housing and Residence Life provides more information about the LLC, including application instructions.
Lutherville Lab Mentors
The Lutherville Lab Mentors program is a semester-long experience in which TU students participate in community-based learning at Lutherville Laboratory, a local elementary school. Participants engage in community-building and educational sessions with peers. With support from the Office of Civic Engagement and Social Responsibility and Lutherville Laboratory staff, participants also create fun and meaningful session plans for 4th and 5th graders.
The application form will be available here in February and August.
Social Action Collaboratory
The Social Action Collaboratory is a yearlong program in which students cultivate individual and collective capacities to foster transformative social change. Each cohort focuses on a different social justice topic. Participants engage in capacity-building workshops, peer reflections, and site visits with local social justice-oriented community groups.
The application form is open now until Wednesday, September 6, 2023 at 12:00 pm (noon).
The Leadership Opportunities page provides information about becoming a Social Action Collaboratory Fellow.