Psychology Major
From broad exposure to basic psychology to an in-depth understanding of the methods used to conduct psychological research, you will broaden your knowledge of the field and its application to everyday life.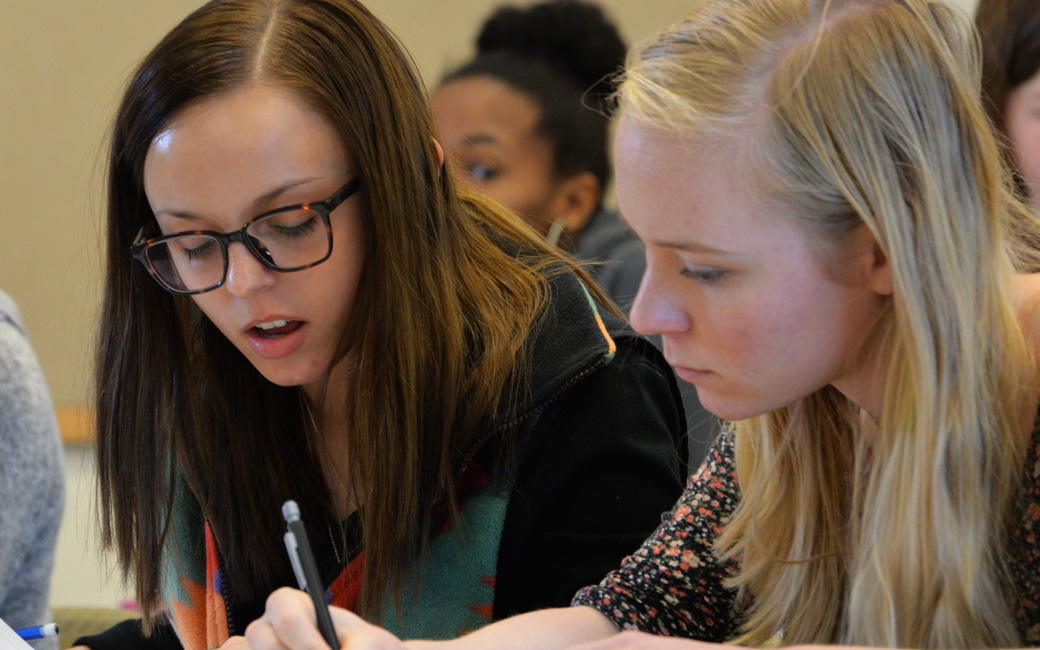 A psychology major is an asset — whether your career goal is to become a clinical psychologist, counselor, social worker, or consultant; to conduct behavioral research; to become a college professor; or to enter professions such as business, law or medicine. Your expanded knowledge of human thought, emotion, and behavior is relevant to any career.
Develop the intellectual skills to help you generate and evaluate knowledge in many areas by learning and applying psychology research methodologies. Gain experience in the field and earn credit through an internship placement that pairs you with a working professional in the field. View degree requirements and course descriptions for the major in the Undergraduate Catalog.
Advising
Please visit our Advising Website for a one-stop-shop for advising information related to your major or minor in psychology.
Program Options
The department offers options related to the undergraduate major in psychology.
Honors Thesis Program in Psychology
The honors thesis program in psychology gives you the opportunity to take advanced classes in research methods and data analysis over three semesters, as well as complete an honors thesis under the supervision of a professor in the department. View the Honors Thesis Page for more information. Click here to download an application.
Clinical Area of Focus
The clinical psychology area of focus gives you valuable hands-on clinical experience through small, specialized classes and internship experiences. View the Clinical page for more information. Click here to download an application.
Accelerated Program in Experimental Psychology
The experimental psychology accelerated bachelor's to masters program allows you to complete up to 9 credits of graduate corses and apply them to your undergraduate degree. This allows you to get a head start on a master's degree and challenge yourself with more advanced courses. Click here for more information.
Expand your knowledge of psychology and get to know your fellow students and faculty when you join the Psychology Club. Learn more about meeting times and upcoming events.
Student Organizations