Instructional Technology (M.S.)
An applied professional program that educates leaders in technology training and development, school library media and educational computing and media. All instructional technology programs are available 100% online.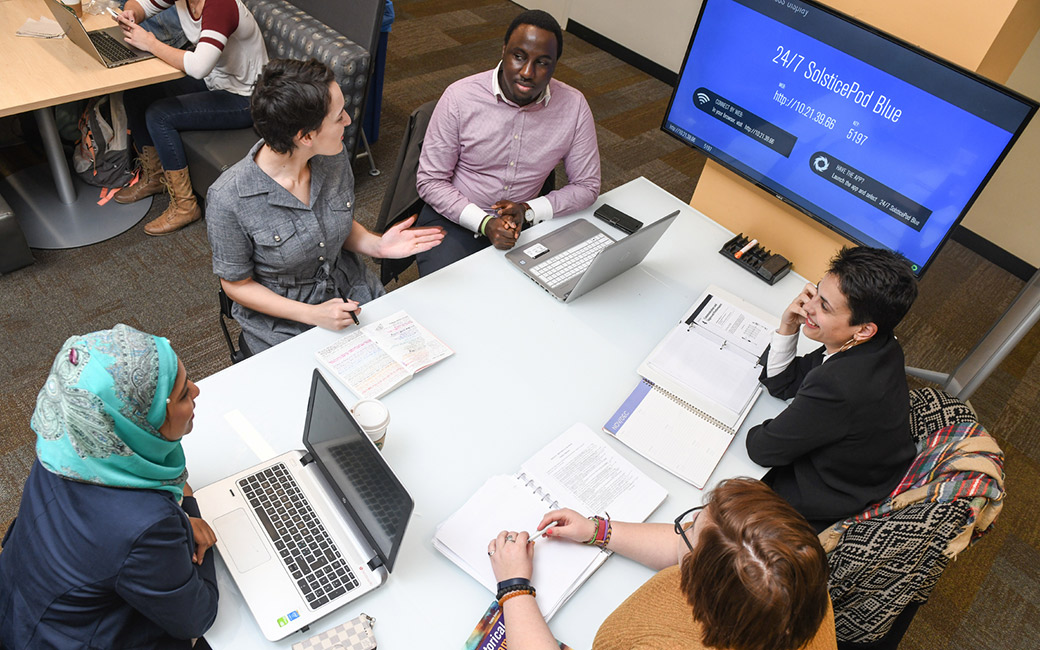 The Master of Science in Instructional Technology offers three concentrations: Instructional Design and Development, Educational Technology, and School Library Media.
All programs are also offered through the Towson Learning Network to employees of local school systems and business. Visit the Towson Learning Network or speak to the program director to get information about applying to a cohort.
Instructional Technology Concentrations
Students select from one of three concentrations:
Instructional Design and Development
For professionals who are interested in the analysis of human performance problems to propose best learning solutions; as well as design and development of innovative learning materials. Students will learn and apply learning (instructional) design principles using emerging learning technologies. Students in this program will develop knowledge and skills of implementing and evaluating learning solutions (effective instruction) in a variety of settings including higher education, business and industry, government agencies (training), health industry (medical) and military for both face-to-face and online learning environments. This concentration may be completed 100% online or in a hybrid format.
Educational Technology
For educational professionals who are interested in exploring the role of technology in classroom teaching, or leading the design, application and implementation of emerging technologies and digital learning at the school, district or state level. Students in this program work with cutting edge classroom technologies and master practical and theoretically-based strategies for effectively using technology to improve student learning. This concentration may be completed 100% online or in a hybrid format.
School Library Media
For professionals who wish to pursue a career as a School Library Media Specialist. Discover the exciting combination of literacy, technology and teaching. Support teachers to design and implement innovative digitally rich learning opportunities in a school setting (Certification available to Maryland residents). This concentration is offered 100% online.
About Our Students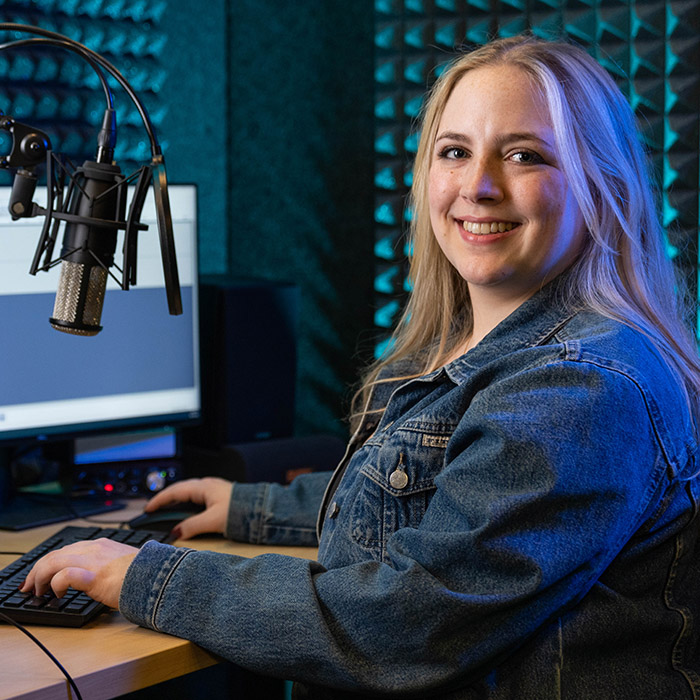 Meet Celine Yakoumatos
"Instructional design is my calling," says Celine Yakoumatos. "Not everyone can sit in the classroom as a traditional student. That's where distance learning comes in."
Read her story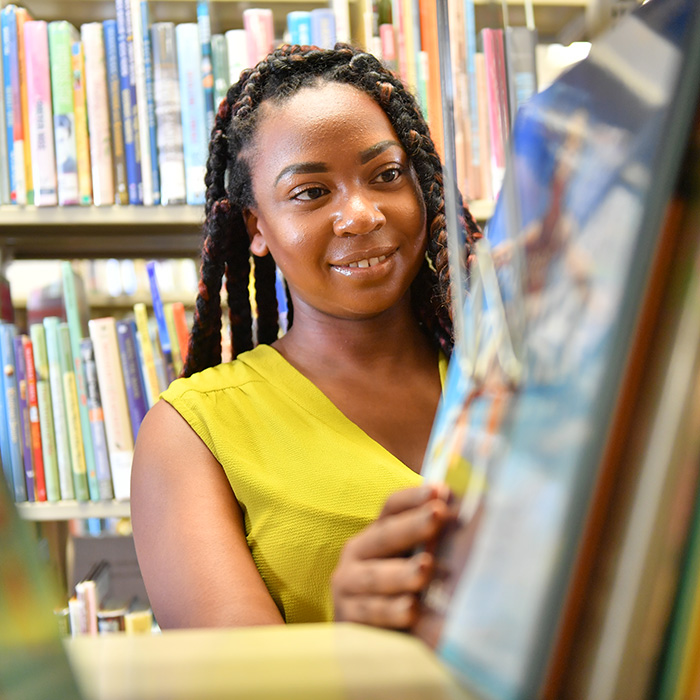 Meet Soni Woodley
Library media specialist Soni Woodley gained experience at Cook Library while earning her master's in instructional technology.
Read her story
Admission and Degree Requirements
View admission requirements and deadlines to apply to the Master of Science in instructional Technology. View degree requirements and course descriptions in the Graduate Catalog.
Ready to get started? Here's how to apply.
Apply Now
Contact Information
Program Director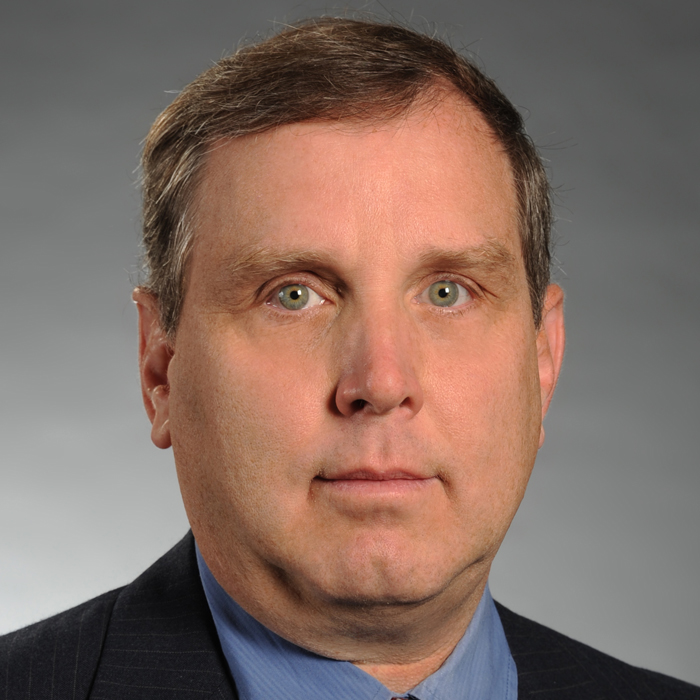 School Library Media Track
David Robinson
Location
Hawkins Hall
Room 204A
Program Director
Educational Technology Track
Liyan Song
Location
Hawkins Hall
Room 102D
Program Director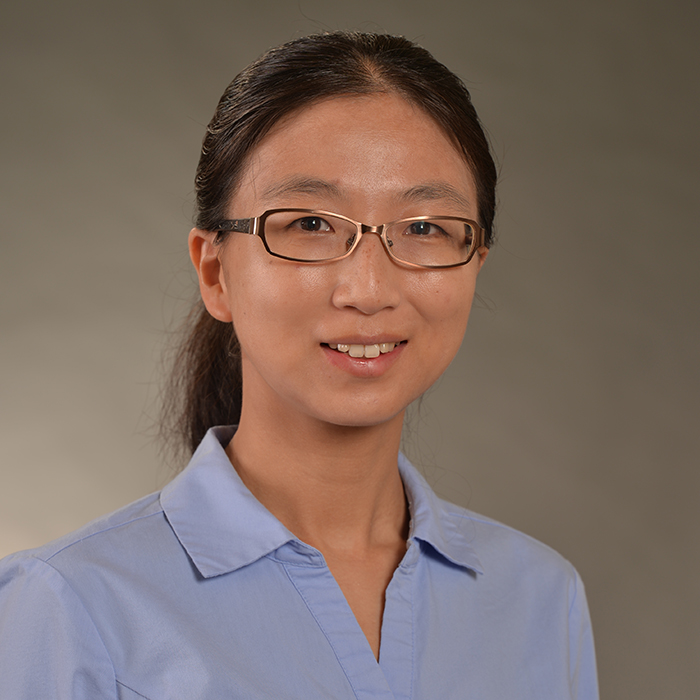 Instructional Design Track
Q. Vicky Cai
Location
Hawkins Hall
Room 417B