Embracing Identity
The following artists explore immigrant and gender identities, dismantle stereotypes, and embrace culture, evolving identities, and self-representation in visual art.
Vidya Vijayasekharan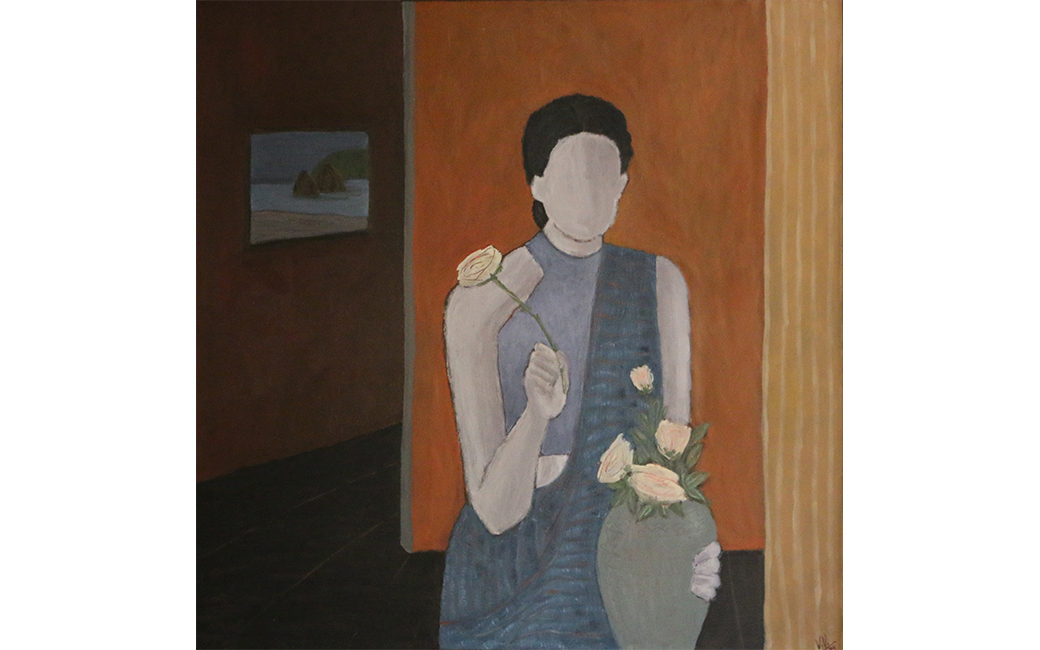 Vidya Vijayasekharan is an art historian, educator and artist who draws inspiration from the historic traditions of Japan and Korea for her work in ceramics, and is influenced by the formal color arrangements of Western abstract Modernists in her paintings. As an Art Historian, Vidya is interested in the rich traditions of story-telling as well as the many cross-cultural exchanges, seen in the visual arts through the ages. The artist notes, "As an observer of the changing urban landscape, I have noticed the growing confidence of the younger generation, of recent immigrants, in showcasing their own ethnic traditions. [Girl in Blue Saree] captures the pluralism seen not just in personal identity but also in fashion and artistic styles. As a ceramic artist, I could not help but include the Korean celadon vase in the foreground. Modern America is increasingly becoming a colorful ethnic mosaic and I have tried to capture that in my painting. The blending of the East and West is becoming increasingly subtle."
Monica Youn
Over the past several years, I've been fascinated by the idea of hidden messages and narrations, which is why research has become a large part of my process. Most of my work references literature, folklore, or the language of flowers in order to emphasize a feeling and connect to my Korean background. I grew up speaking both Korean and English at home. However, after starting school and sports, I gradually lost the ability to speak Korean. The little I can say is tinged with an American accent. I look back to home videos and can't understand what 4 year old me is saying. The line of communication between the elders of my family is short or aided by translators. This has fueled my mission to connect closer to Korean lifestyle and tradition through my work. Even though I can't speak or understand the language fully, hearing Korean has and always will bring me comfort. Not Fragile (2017), is a stand against the thought of women, especially Asian women, being weak or meek. Lipstick (2017) is an ode to all Asian women that have been told, "you all look the same," and/or put into a fetishized box.
Paige Dasol Kim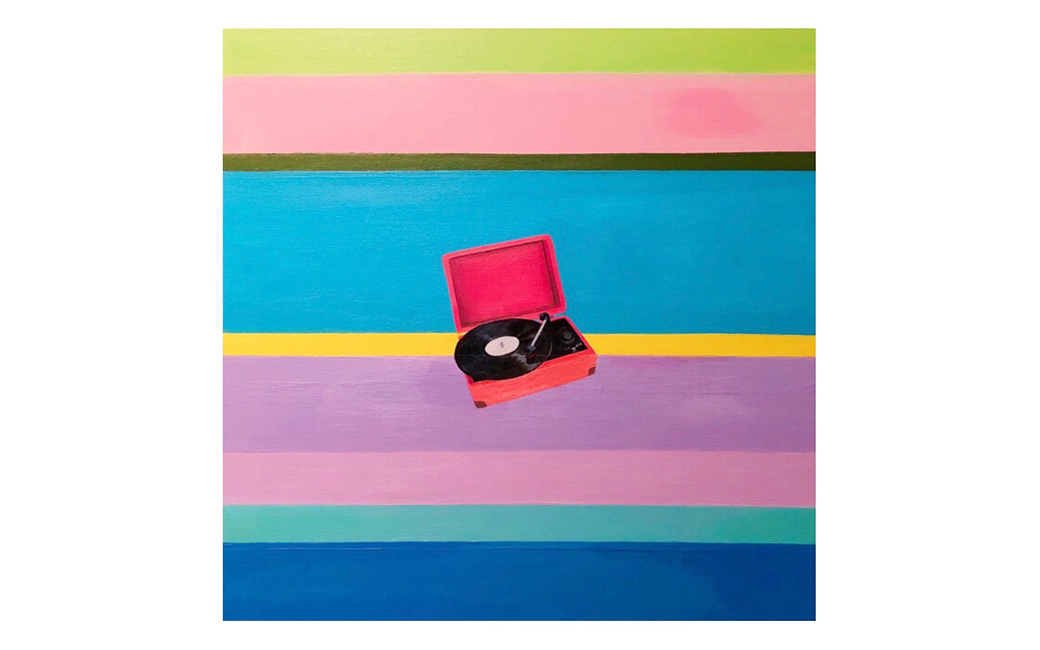 Paige Dasol Kim is an artist, independent curator, and an educator. The journey of growing up in Korea and living in America has shaped her personality, giving her a unique perspective towards art. Through her artworks, she expresses her memories, realities, and dreams. Currently, she focuses heavily on creating a unique background to portray what she wants to reveal about her everyday life. Color brings out her memories of the past, and also brings out her hopes for the future.
Goodbye My 20s (2019) represents my feelings about the memories of my past and the present moment. Turning 30 years old as a woman gave me a lot of thought and a bittersweet feeling. As of today, I have lived in America for 15 years, and I still feel like I'm floating in the air sometimes, but I also totally feel like I belong here. Music is a source of inspiration for me all the time when I work on my paintings. It brings me past memories and certain feelings. My life flows like music and everything is fine when the time goes by.
Chung-Wei Huang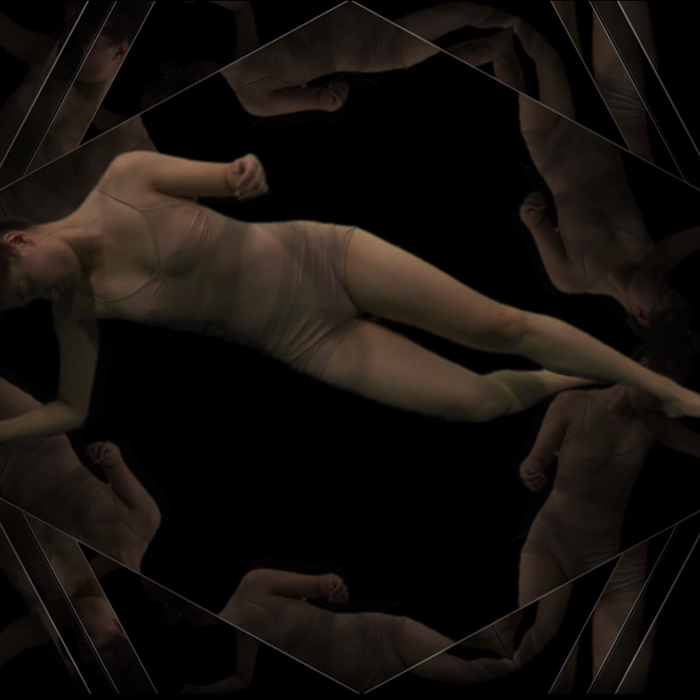 "Seeing" (2017)
Duration: 03:24. Seeing was originally created with dance choreographer Muyu Yuan as a stand-alone video projection incorporated into the dance performance Double Horizon (2017). Seeing plays with the visual aesthetic of the kaleidoscope while examining the female body.

WATCH THE VIDEO ON VIMEO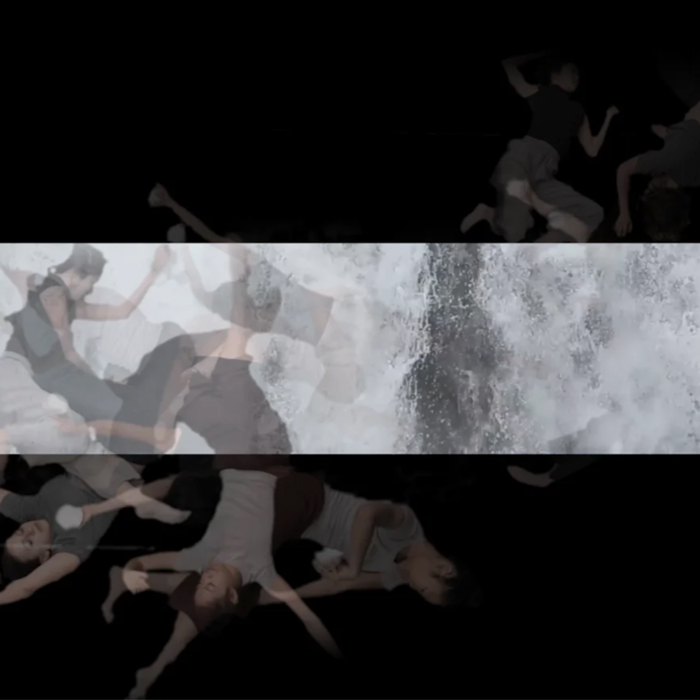 "WI ING WI ING" (2016)
Duration: 02:45. WI ING WI ING is part of the video dance accompaniment, created in collaboration with dance choreographer Long Cheng, to play in synchronization with her live dance performance. The video sheds new light on the traditional Mongolian bowl dance by using a juxtaposing fluidity of moving images.

WATCH THE VIDEO ON VIMEO
Chung-Wei Huang is a Baltimore-based Taiwanese interdisciplinary video artist whose creative work focuses on creating screen dance videos and narrative films focusing on outsider narratives and body politics. Her work has been selected by film festivals across the nation. Chung-Wei is the recipient of the Presidential Fellowship at Temple University (2012-2015), and the University of Film and Video Association Graduate Student Fellowship (2016) and a finalist for the 2020 Baker's Artist Awards. She currently teaches filmmaking at Towson University.
Saloni Shah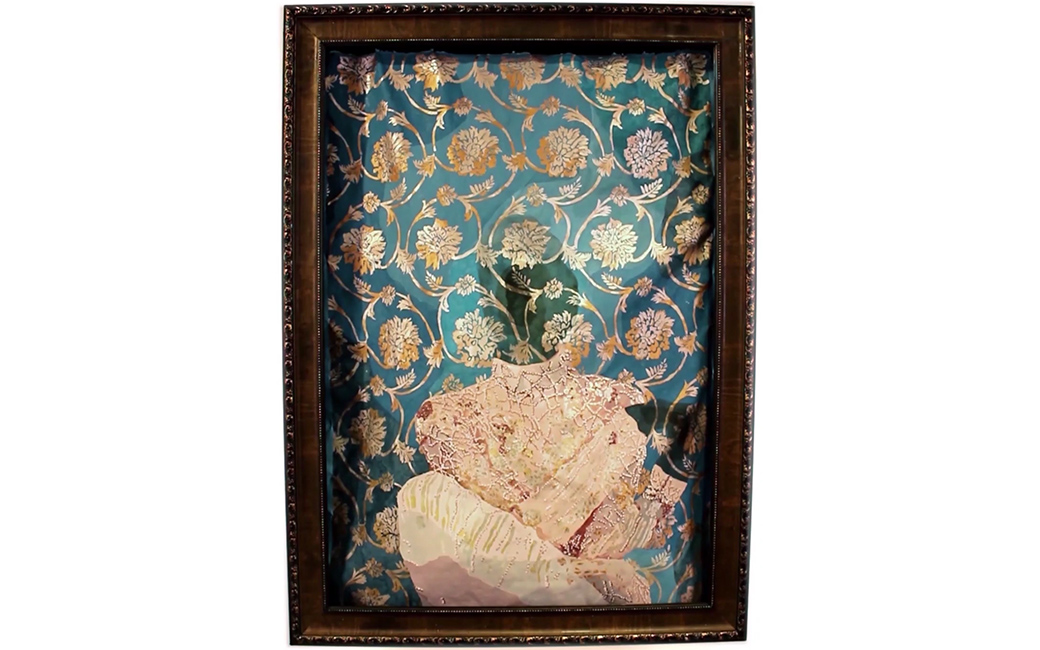 Fenced in an institution, a quiet relentless struggle intensifies; a struggle of diminishing into a forced identity grounded on a stranger's preconceived notion of what you represent. It breathes and strengthens, crippling you. A blanket of dread is hurled at you as you contemplate this invasion. While you persistently resent, the piercing gaze of those stereotypes devastates you. As an international student from India, I am scrutinized through the lens of my culture and hometown. I am recurrently expected to correlate to traditions which do not resonate with me and am subjected to stereotypes which are farfetched. It is grueling to balance the aspects of my culture which I celebrate and the fragments which are forced upon me by others. While I am fond of my culture, I do not only wish to be a constant representation of it. My origin dominates my identity and overshadows my other thoughts and ideas.
The struggle of being forced into one label is rendered in this work through manipulated traditional Indian patterns and imagery. The work disconnects from the wall to move and mimic a sense of constant strain with fans behind the frame, allowing the fabric to constantly move. While the piece seems intricate and vivid, there is an underlying falsehood which the viewer only realizes upon closer inspection. The imagery uses old and new patterns from my culture to showcase how through the Western lens they are still seen as one.
Mishel Valenton
Growing up in the Philippines solidified the sense of family and community in my mind. It is something I search for and struggle towards in my life here in the U.S. My works are a form of that longing for closeness. I think there are definitely cultural differences between East and West attitudes towards family and connection. My work is my means of reiterating my culture towards myself and hopefully towards others in the Asian American community seeking visual representations for their experiences.
Shared Fires (2018) is a painting about belonging and kinship among women. There is a wildness, courage and tribalistic stance the figures take. Being in the U.S., there have been moments where my Filipino roots came into question — Do we get around by boats? Do we live in huts? Do people get vaccinated there? There is an image of backwardness that I used to resist. In this work, there is an effort to transform that and embrace it. Manila Portrait (2019) is about the humor of family and closeness — the concerned mother and relatives encroaching lovingly and annoyingly into the frame. One thinks of a portrait as a means to capture a solitary individual. For others, it may seem impossible to capture the entirety of one without others. We are shaped by our own hands as much as we are shaped by those close to us. Palaspas (2019), with palm leaves swaying, is a reminder of home.
Rachana Saurabh
Rachana Saurabh is a self-taught artist, jewelry designer, art teacher, wife, mother and engineer by education. She portrays Indian women in a contemporary style. Her paintings are inspired by Indian folk art and traditions. Through her canvases, she reveals the subject's suppressed emotions and natural beauty. Three of Saurabh's works are on view here.
In my artwork, women express their feelings through their big, bold eyes. For me, it is sheer joy to portray the female form, and the Indian woman, with all her splendor, has so many stories to tell. "Lavanya" means "grace" or "beauty." Her eyes have their own vocabulary; how she feels inside is reflected in her eyes. In She got wings (2020), the woman, bound with responsibilities and forgetting her own dreams and identity, realizes she has her own wings. Her eyes say that now there are no boundaries to stop her. The Radha - Krishna love story is legendary. Radha feels jealous of all the other gopis of Vrindavan to whom Krishna pays attention. But Krishna tells her: "Radhe, do you not know that you are the love of my life? My flute only vibrates to your sweet name. No other sound comes out from my flute. Only, Radhe, Radhe . . ."
Andersen Woof
Born and raised in China, Andersen Woof's work is strongly influenced by his conflicted personal life journey as an Asian imigrant living in the U.S., and his fascination about the dynamics between people and places. The works in this exhibit recall his memories of China and nostalgia for his past life there. He has never had a chance to return for a visit, but his thoughts always jump back and forth between there and the present. Andersen explores what it means collectively as human beings to live simultaneously with joy and pain. Three of Woof's works are on view here.
China Girl (2019) was inspired by a cheerful Chinese woman I saw at Washington Square Park, NYC. Watching her reminded me of the people in my home country and made me miss the place where I grew up. Dangerous Days (2019) is a loose self-portrait. As I turned 30 last year, I wanted to show how time has shaped who I am now. I still find myself learning the cultural differences between East and West and constantly trying to adjust and reinvent myself for the new life I have chosen. The Days Before I Came Here — Beijing in Autumn 2010 (2018) depicts one of my happiest moments — My best friend and I were walking in the southern area of Beijing on an abandoned railway where wild plants took over the old infrastructure and shore under the sunset — it was gorgeous although everything around was chaotic and messy. In 2010, this site was still undeveloped despite how fast the city was expanding. I am curious to see what it looks like now after a decade.