Exhibition: Squee
Celebrating the miniature from the fantastical to the absurd, the artists employ tiny forms to examine everything from our relationship with nature to politics and professions, the home, iconic films, personal hobbies, and our idiosyncratic pandemic response.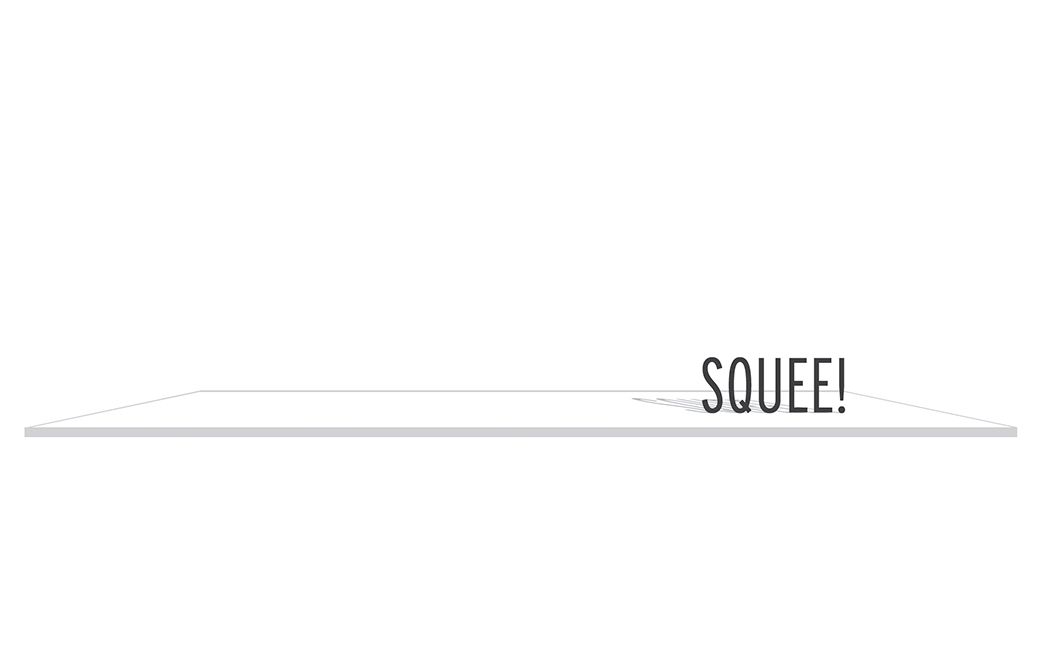 On view August 31-October 9, 2021
Curatorial Statement
Squee /skwē/: a cry of delight and excitement. The term, purview of internet fans, is likely a portmanteau of "squeal" and "glee," suggesting the desire to squeeze. A high-pitched sound emitted when one is emotionally delighted, just preceding euphoric overload, it is the explosion of sound that emits from a mouth gushing over something delectable, like air leaving a balloon. Originating as an animal sound made by mice or pigs in fairy tales, the word has recently jumped species, utilized primarily for all things adorable, when dignified delight is simply not enough. The artists in this exhibition imbue their minute marvels and tiny models with magnitudes of meaning.
We currently live life in miniature with limited contacts, restricted to social media, online meetings, and distanced from friends and family. Though on the surface, it might appear as if we exist in a charming snow globe or decorated doll house, spending our time tending gardens and sourdough starters, a constantly looming storm of racial injustice, economic and health inequality, declining mental health, the death of hundreds of thousands, and political and civic chaos threatens to engulf us all.
This exhibition takes a breath to celebrate the tiny, from the fantastical to the absurd. We recall the 1966 submarine science-fiction film Fantastic Voyage and the more recent Downsizing (2017), which imagined incredible scientific journeys and solutions to global issues, all through miniaturization. The artists in this exhibition employ tiny forms to examine or celebrate everything from our relationship with nature to grocery shopping, cooking, personal hobbies, crafting, gardening and walking in nature. But, never far away from the cute, are the underlying monsters of real life. At a time when the world is a heavy place, we celebrate the moments of real-life light-heartedness, the small instants of overwhelming feeling that comes from the pure joy of an object, rendered in perfect miniature, over which we cannot help but Squee!
Video Walk-through
Installation Views
Individual Artworks
Artists
View Gina's videos here:
(Learn more about the America Arkology Society)
A Lecture by artist Jill Orlov