Auburn House
The Auburn House is one of Towson University's greatest architectural treasures and is the oldest building on campus.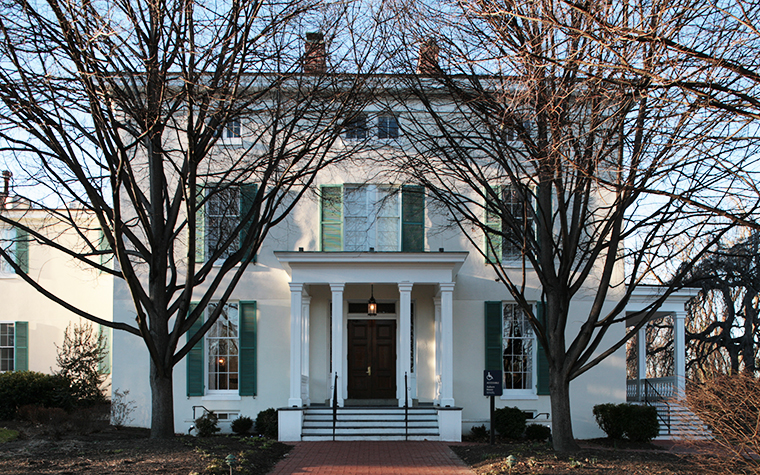 This stone and stucco mansion, which has been named to the National Register of Historic Places, is considered an important example of Italianate-Federal architecture. Located near the Towson Center, the Auburn House welcomes visitors with old-fashioned charm, from its grand foyer with sparkling chandeliers to Martha's Pub in its stone cellar.
Built in 1790 by Capt. Charles Ridgely, the Auburn House was purchased from our adjoining neighbor, Sheppard-Pratt Hospital, in 1971. The house was re-opened in 1976 to celebrate the National Bicentennial and was used as a dining club for the university and greater community. Since then, the Auburn House has been used for alumni events, pre-game receptions, reunions, weddings and private parties.
Between 2013 and 2017 the property underwent a series of minor repairs and renovations to restore its original charm. The Auburn House now serves as an elegant location for friend- and fund-raising events hosted by the president, her senior leadership team and the college deans.