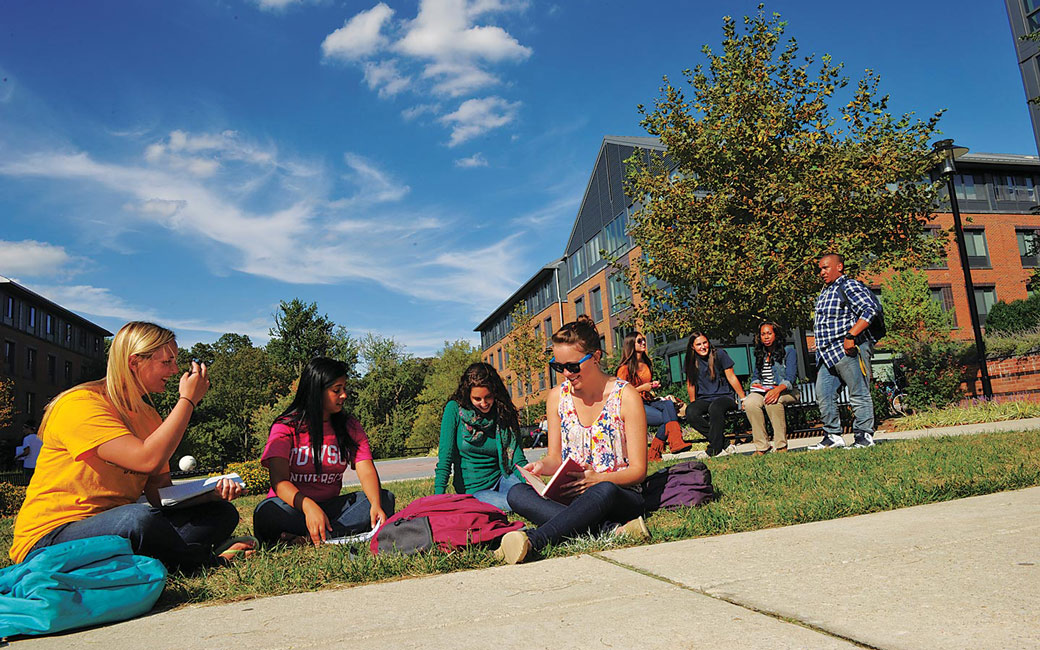 Towson University's Career Center recruitment services include, but are not limited to, the following:
Handshake (web-based job/internship postings)
Job Fairs and Networking Events
On-Campus Recruitment
Career Center-sponsored Information Tables and Sessions
Standards of Ethical Conduct and EEO Standards
The Career Center provides recruitment services to employers/individuals who abide by employer standards of ethical conduct established by the National Association of Colleges and Employers (NACE).
Consistent with the NACE Principles for Professional Conduct, all job postings must contain accurate information about the organization offering employment and the position offered and all employers must comply with all Equal Employment Opportunity standards. For the entire text of this principle, click on the link below.
The Equal Employment Opportunity standards include the anti-discrimination provision of the Immigration and Naturalization Act. This prohibits any posting that requires U.S. citizenship or lawful permanent residence in the U.S. as a condition of employment, unless otherwise required in order to comply with law, regulation, executive order, or government contract. It also prohibits any job requirement or criterion in connection with a job posting that discriminates on the basis of citizenship status or national origin. For further information, see the Web site of the Special Counsel for Immigration-Related Unfair Employment Practices (OSC):
Career Center Recruitment Policies
The Career Center reserves the right to decline to post a position if the Career Center has questions about the legitimacy of the job listing or the represented employer. Employers recognize that if a job seeker raises concerns about a job posted on Handshake, the employer's job and/or account may be modified and/or deleted.
In addition, employers/individuals receiving Career Center recruitment services must provide a safe and appropriate work environment for students and alumni, agree to follow all applicable laws, and conform to the following standards:
Wage/Salary
Employment/entrepreneurial opportunities should pay, at a minimum, a base salary in compliance with the minimum wage standards. However, employers offering commission-based positions may, at the sole discretion of the Career Center, receive recruitment services if the employer/organization/individual meets all the following criteria:
Does not charge prospective employees for training or testing
Does not require prospective employees to purchase products, services, or supplies contingent upon their employment with, or on behalf of, that company/individual
Does not charge prospective employees for start-up fees and/or kits
Specifies upfront the required training, licensure, certifications and testing
Details the position's compensation structure, including how and when prospective employees will be compensated, including during and after any required training
Is not based on a "pyramid" or "multi-level" type networking structure requiring or encouraging the recruitment of others who recruit others, etc. to sell products or services
Is recruiting for positions that require college-level education/training
Internships
Unpaid internships must meet the definition of "internship" as defined by the National Association of Colleges and Employers.
Recruiting/Staffing Organizations
The Career Center will provide select recruitment services to organizations that provide recruiting/staffing services only if they do not charge a fee to students. Recruiting/staffing services must also, when necessary, permit the Career Center to request and verify information on the specific employer(s) represented and/or the specific job(s) being advertised.
The Career Center reserves the right to decline to post a position if it has an ongoing relationship with the employer being represented by the recruitment/staffing service. Access to the Handshake online resume database is not available to third-party recruiters.
Student information obtained from Handshake shall not be re-disclosed without obtaining additional written student consent. According to the Family Educational Rights and Privacy Act (FERPA) of 1974, no other party is to have access to this information. If you are unable to comply fully with this request, return any previously obtained student information to the Career Center immediately.
Employers/individuals who do not meet the standards stated above will not have access to advertise employment/entrepreneurial opportunities with the Career Center.
The Career Center supports a "No Alcohol in Campus Recruiting" policy based on the NACE Principles for Professional Conduct, which states, "Serving alcohol should not be part of the recruitment process on or off campus. This includes receptions, dinners, company tours, etc."
Please refer all questions to the Career Center's Director at 410-704-2233.