AACSB Accreditation
Towson University is accredited by AACSB International—The Association to Advance Collegiate Schools of Business (AACSB) for both its business administration and accounting programs.
About AACSB accreditation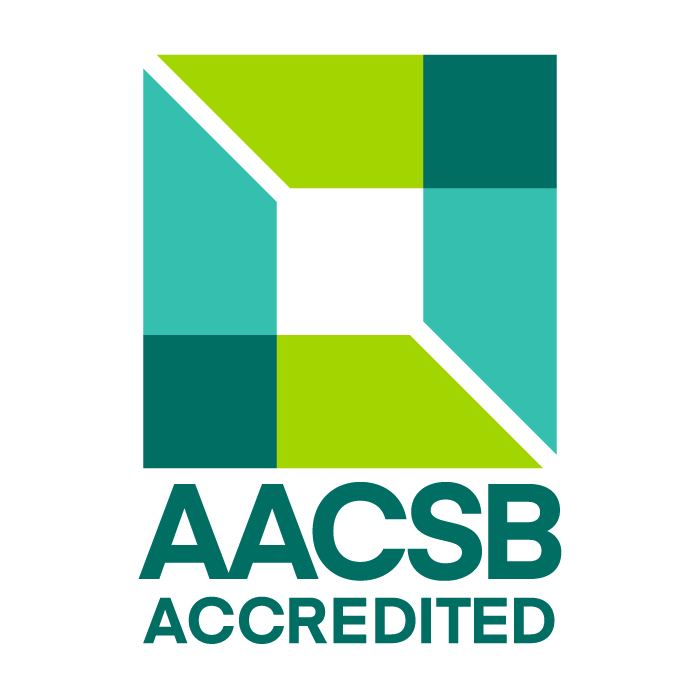 AACSB International is the premier accrediting agency for bachelor's, master's and doctoral-degree programs in business and accounting. Accreditation from AACSB is the longest standing and most recognized form of specialized accreditation business programs can receive worldwide. In fact, less than 6% of business schools worldwide are AACSB accredited for their business programs and less than 2% are AACSB accredited for both business and accounting.
AACSB accreditation ensures our programs meet rigorous standards of quality and recognizes our impact, innovation and engagement in research, the classroom and the greater community.
AACSB Accreditation requires that schools:
Teach everything that students need, from communication skills to financial reporting.
Have qualified and adequate faculty and staff to successfully deliver programs.
Produce research that advances business, which means students have access to innovative and relevant business ideas and methods.
Facts about AACSB-accredited schools
AACSB Accredited schools:
Are recognized worldwide by top employers and other universities.
Have more access to recruiters.
Have graduates that receive higher, more competitive salaries.
Report that being accredited has improved the quality of their business programs.
Report that being accredited has helped them hire and retain the best professors and researchers.
Have more international students who are likely to earn higher levels of education.
Have students with higher GPAs.
Teach challenging skills that give graduates an advantage in the business world.
Source: www.aacsb.edu
Our Accreditation History
Towson University first received AACSB accreditation for its business administration program in 1992. In 1994, the Accounting department also received AACSB accreditation. In 2008, the Business Administration program received its maintenance of accreditation, and in 2010 the Accounting department followed suit. Both programs received five-year extensions in 2013, 2018 and again in 2023.