TU Votes Coalition
The TU Votes Coalition is Towson University's official voter registration and engagement initiative coordinated by the Office of Civic Engagement and Social Responsibility. It is comprised of a multi-departmental group of students, staff and faculty who support voter education and civic life programming to foster a civic ethos on campus.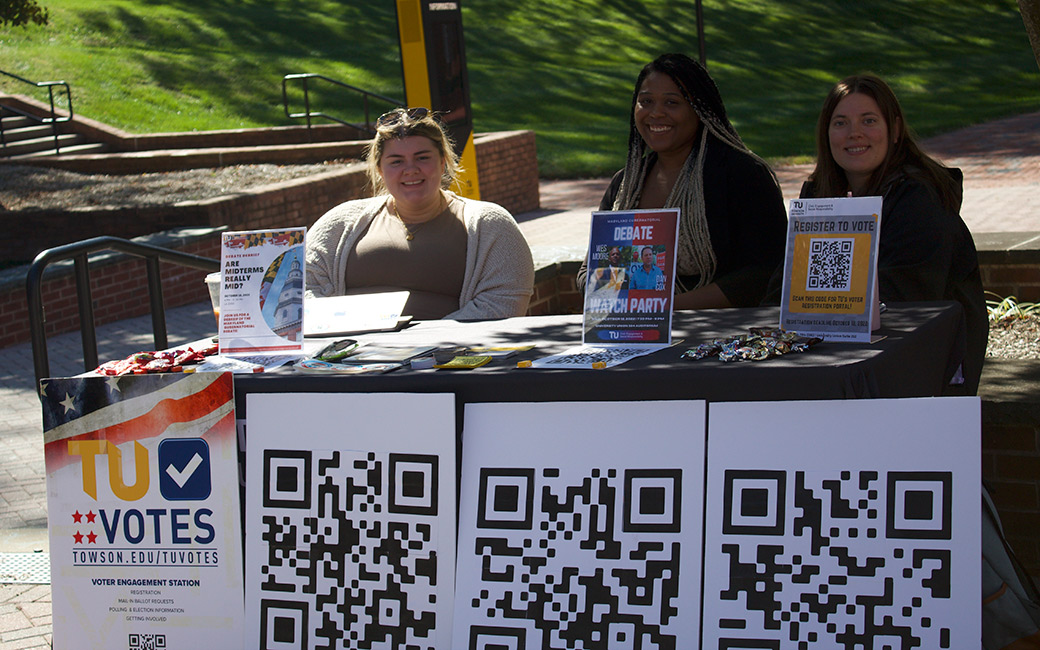 Members include representatives from the:
Learn more about TU's voter education efforts by reading the latest Voter Friendly Campus Designation Report.
To explore upcoming programs, go to Involved@TU.
Register to Vote
Use Towson University's voter engagement portal to register to vote or update your voter registration information.