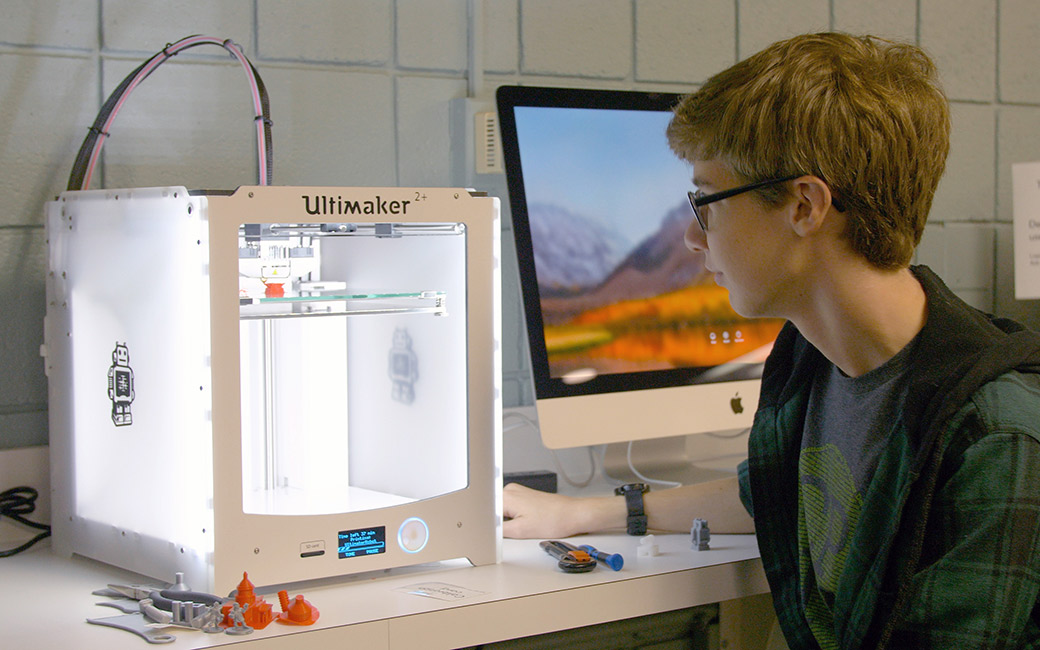 Career preparation is an integral part of all College of Education's programs: 100% of our students begin part-time student internships in their junior year.
As a bridge between the student body and the administration of the College of Education, the Dean's Advisory Council works to improve and enhance the undergraduate experience.
Need a technological resource for an upcoming class or assignment? Start here.
All candidates in education programs are expected to demonstrate they are prepared to work with students and adults in educational settings. This preparation results from the combination of successful completion of Towson University coursework, field/internship experiences, and the demonstration of professional behavior that all educators should possess. These professional behaviors are outlined in this document.
Located in Hawkins Hall 210, the Sandbox is a collaborative environment where College of Education faculty and students apply the design thinking process to promote making and to create relevant, engaging learning experiences.
Through the State of Maryland and Towson University, College of Education majors have many options for financial support on the road to becoming teachers.
As the affiliate university for the Teacher Academy of Maryland (TAM), Towson University plans and implements relevant, high quality, sustained professional development opportunities for TAM educators.
Successful completion of an approved teacher education program at Towson University prepares students to apply to the Maryland State Department of Education (MSDE) for a teaching certificate.