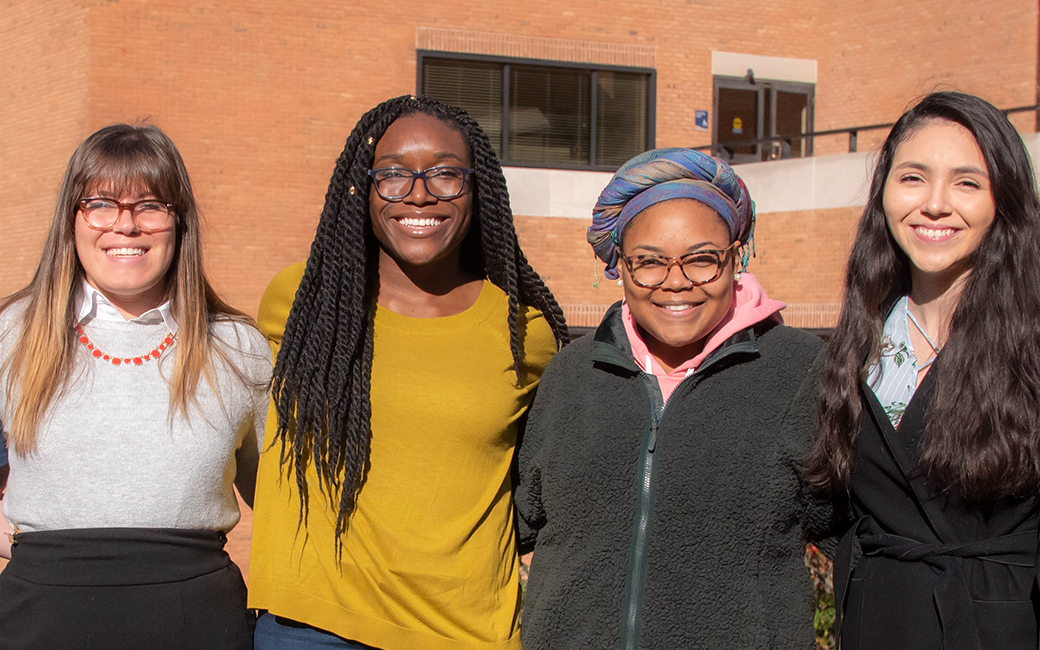 The College of Education Dean's Advisory Council (DAC) is comprised of undergraduate and graduate students invited to serve by their major department chairperson or as a result of their leadership on a university committee or student group.
The DAC serves as a bridge between the student body and the administration of the College of Education at Towson University. Its mission is to improve the students' experience by working closely with COE Leadership, faculty and staff to discuss activities and issues important to students and the COE.
Please feel free to communicate any questions or concerns to any of the DAC representatives.
Current Undergraduate Members
Avery Brooks, Secondary and Middle School Education
Alexis Hill, Early Childhood/Special Education
La'Niya Johnson, Elementary Education
Cal Kemensek, Special Education
Aaryn Lewis, Early Childhood Education
Kaylee Pitarra, Early Childhood Education
Andrew Preston, Physical Education
Chamberlyn Schafer, Early Childhood Education
Grace Smith, Special Education
Grace Sweet, Elementary/Special Education
Raven Wheaton, Elementary Education
Rasul Wright, Secondary and Middle School Education
Current Graduate Members
Current TU Alumni Members
Jason Martin
Sophia Posada