Illustration Concentration
Illustration has a significant cultural role, fostering and reflecting current taste and promoting vocabulary, imagery and ideas expressed in avant-garde style to the general public.
Use imaginative techniques of pictorial representation and a unique visual signature to convey ideas that intrigue, excite, move, or inform. Illustration also provides a venue to interpret political and societal issues, moral concerns and current events. The illustration concentration focuses on effective communication, conceptual abilities and proficiency in media skills.
Pursue your distinct style as you learn illustration principles, including compositional and textual layout and technical skills in a variety of media. Develop your conceptual talents in forming ideas and solving problems as you convey your messages in an original visual language. You will be challenged by a wide variety of assignments that reflect the ever-changing field of contemporary illustration.
Choose from two options: the traditional media option draws on a range of classical art skills, and the digital media option allows you to use computer software to produce digital imagery. Students obtain knowledge that can be applied to many professional pursuits. Students in this concentration receive a Bachelors of Fine Art (BFA) degree. View degree requirements in the Undergraduate Catalog.
Illustration Internships
Participate in an internship at a graphic design studio, advertising agency, book publisher or in the animation, film, television or computer game industries, among other placements. Work with faculty members to select the best internship placement.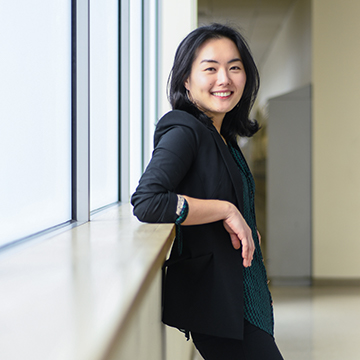 "It is truly inspiring to see students discover their personal vision and direction in illustration as they create work that has conviction and authenticity."
Seo Kim, Associate Professor
Learn more about art exhibitions, lectures and films planned for the semester.
Events
Illustration Student Work Gallery
Illustration students create 3–5 studio projects per course. Illustration studio projects demonstrate students' technical and aesthetic skills for entry into the Illustration field. Illustration student work by: Elise Carmichael (left), Polina Popova (top right), Tay Rosenstock (bottom right).