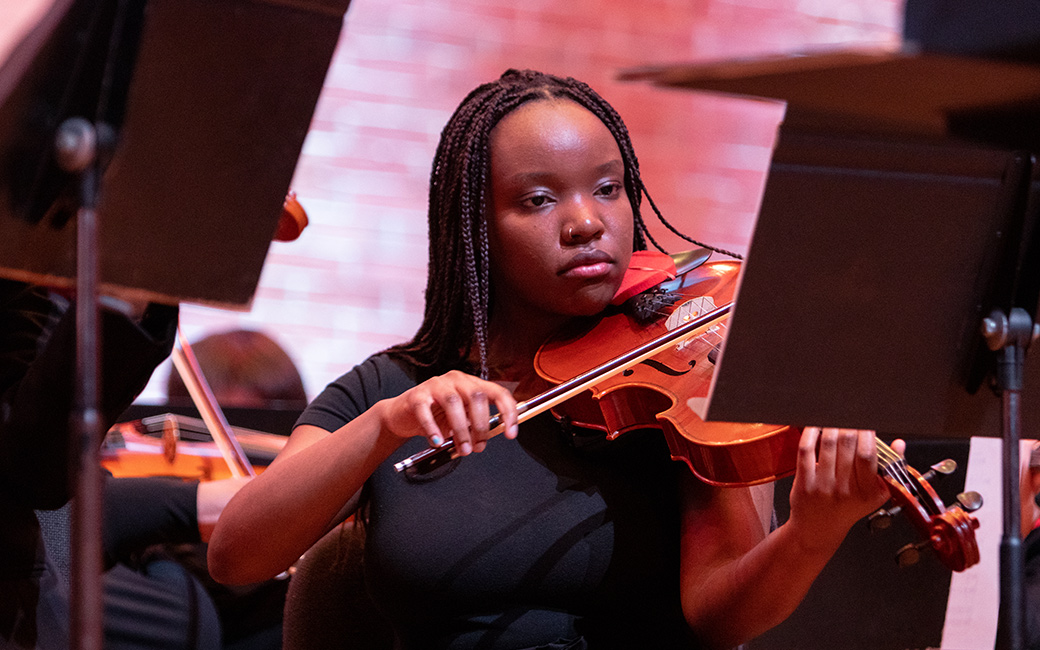 The Department of Music offers a variety of small chamber music opportunities every semester ranging in size from 3-6 performers. These ensembles include String Quartets, Piano Trios, String Quintets, and a variety of mixed ensembles that welcome instruments from other areas. Students enrolled in string chamber music will receive weekly coaching with members of the string faculty and will gain related experience leading their own rehearsals in preparation for their ensemble coaching. Music will be selected by the faculty in consultation with the interests of students. The work of the ensembles will culminate in at least one concert on campus and, frequently, one additional concert for the greater community.
Students enrolled in chamber music will learn to create a cohesive, unified sound. They will explore musicianship, tone quality, leadership skills, unified rhythm and elements of ensemble intonation. They will gain skills in score reading and develop professional communication skills within the chamber ensemble setting.
Participation in chamber music is required of all performance majors and is highly encouraged for other string majors and minors. Students interested in participating in string chamber music opportunities should contact Dr. Jeffrey Howard; jhoward AT_TOWSON.