Student Opportunities
Students in the Department of Theatre Arts learn about theatre by doing theatre in and out of the classroom. There are many opportunities for students to engage in their craft: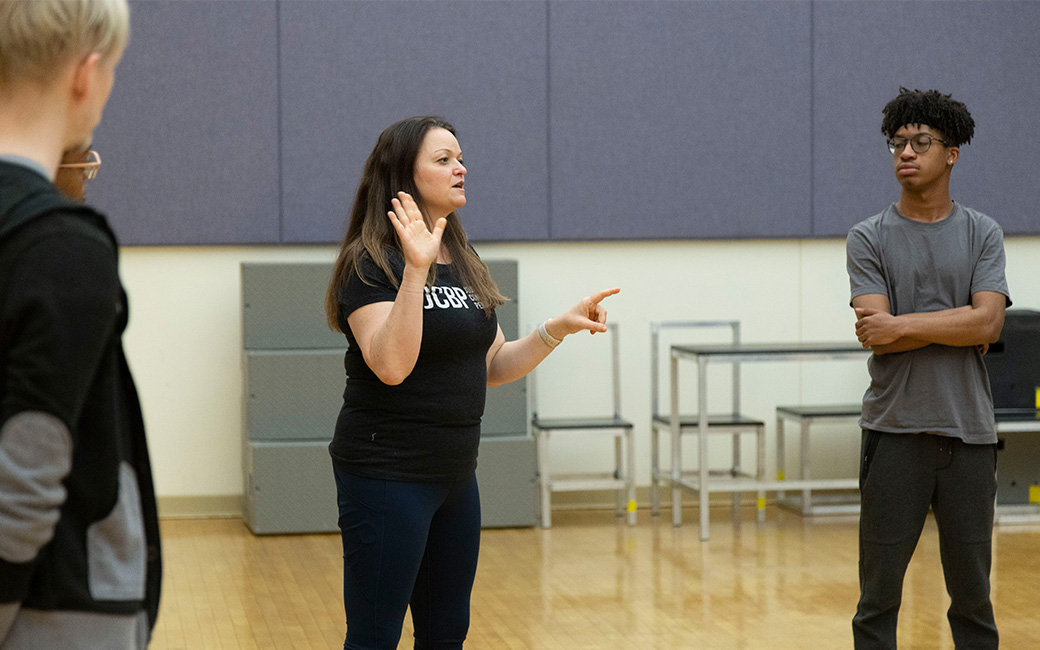 Produce theatre: working both onstage and backstage in productions directed by our faculty, MFA students, and undergraduate students.
Write and develop new works at the Towson Theatre Lab.
Attend conferences to expand your knowledge and share your work.
Intern at a theatre in Baltimore or around the country.
Discover new scripts (plus costumes and props) in the Script Library.
Serve the department on a Committee.

For more information on these opportunities and more, students should explore the links in the menu and talk with their advisor or area coordinator.