Department of Mathematics
Students in the Department of Mathematics are encouraged to develop superior thinking and problem-solving skills in preparation for mathematics-based careers and continued study.
Our mathematics programs prepare students for a range of careers in education, industry and government. The mathematics major is also recommended for students planning for graduate or professional school. Find out more about the advantages of studying mathematics at Towson University.
The Department of Mathematics offers the major and minor in mathematics. Master's degree programs are available in applied and industrial mathematics, actuarial science and predictive analytics, and mathematics education.
What We Offer
The department offers students:
small classes taught by accomplished faculty with both scholarly and practical experience who offer mentorship and personalized attention
opportunities to conduct research under faculty supervision and work on sponsored projects through the Applied Mathematics Laboratory
state-of-the-art facilities, including multiple computer-based classrooms and laboratories

innovative Towson UTeach program designed so that mathematics teachers-in-training can complete a bachelor's degree and teacher certification course work in four years; Towson University's professional education programs are accredited by the Council for the Accreditation of Educator Preparation (CAEP) and the Maryland State Department of Education
highly individualized advising, specialized mathematics tutoring and opportunities for advanced students to become tutors and mentors
three active student clubs, featuring guest speakers, networking events and career support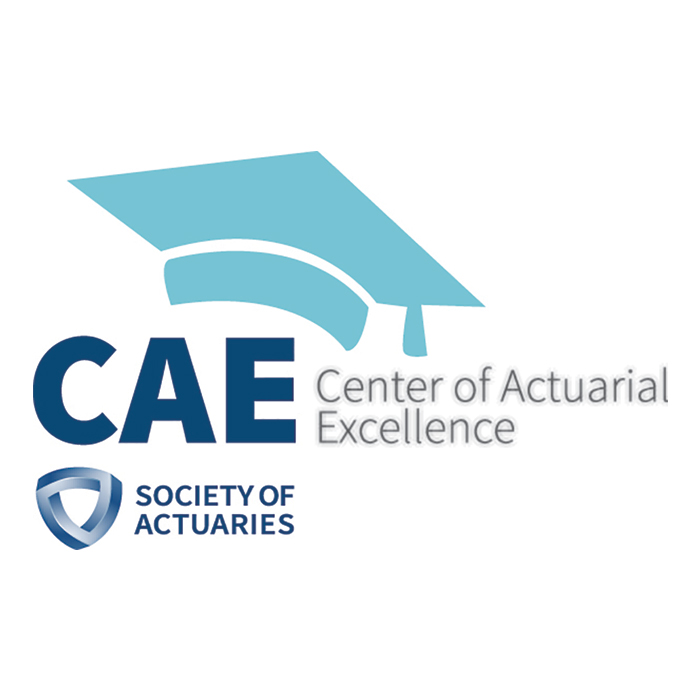 Center of Actuarial Excellence
Towson University is designated as a Center of Actuarial Excellence by the Society of Actuaries. We are one of only 15 schools in the country to earn this recognition. Learn more about studying Actuarial Science & Risk Management at TU.
Math that Feels Good: Enabling Sighted and Blind People to Share the Mathematical Experience
Dr. Alexei Kolesnikov, Professor of Mathematics, and Dr. Martha Siegel, Professor Emerita of Mathematics, are an integral part of the Nemeth Braille translation team that is converting mathematics textbooks to Braille texts.
Link 1
Mathematics Student Teams Placed as Finalist and Semifinalist in the Society Of Actuaries 2020 Student Research Case Study Challenge
The finalists was Team Mamba Worldwide Consulting with student members: Jonathan Hempstead, Allison Zablow, Shawn Endres, Danielle Welker (Team Leader) and Schuyler Call. The semifinalists was Team Blackwater Actuarial Consulting with team members: Niship Baraili, Sudesh Sharma, Xiaoman Xu, Robert Sherman, and Xin Li (Team Leader). Dr. Min Deng was the faculty advisor to both teams.
Mathematics Professor Appointed as Director of Undergraduate Research
The Office of the Provosts announced "I am pleased to announce that after an internal search with many outstanding candidates, Dr. Alexei Kolesnikov, Professor of Mathematics, will serve as the Director of Undergraduate Research. This three-year appointment begins in January 2020. Dr. Kolesnikov will coordinate our undergraduate research and creative activities program, working closely with faculty to promote existing research projects and creative activities and to increase opportunities for our students."
Contact Information
Department of Mathematics
7800 York Road, Room 316
View Map
Hours
Mon - Fri: 7:30am - 4:30pm