News
Baltimore Hebrew Institute is proud to share information about affiliated faculty, publications, lectures, alumni and programs at the university.
Articles
Alumni Spotlight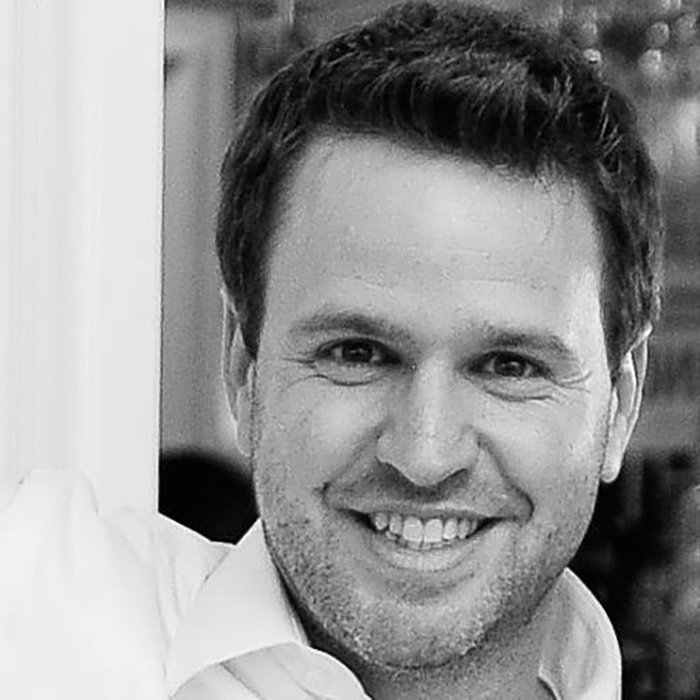 Q&A with Noam Bentov ('16), Associated Vice President for Israel and Global Jewry at Combined Jewish Philanthropies of Greater Boston.
Last August, Noam Bentov ('16) moved to Boston with his wife and two children to begin a new position as Associate Vice President for Israel and Global Jewry at Combined Jewish Philanthropies of Greater Boston (CJP). In his new role, Noam oversees CJP's partnerships with other organizations that aid Jewish communities around the world and is responsible for managing community efforts to combat antisemitism. Previously, Noam worked in Baltimore as the Hillel Director at both Towson and Johns Hopkins Universities.
The Baltimore Hebrew Institute had the opportunity to catch up Noam to learn more about his new position, his experiences in Baltimore, and some interesting Israeli perspectives on the Jewish world.
BHI: As CJP's Associate VP for Israel and Global Jewry, you have an opportunity to work directly with the people of Israel. Can you tell me what that's like for you as an Israeli?
NB: I was born in Herzliya and moved to the states full-time in 2008 when I took a position with the Durham Chapel Hill Jewish Federation. I am honored to have the role of overseeing CJP's international agenda and partnering with international organizations such as JDC and JFNA. I also love working with Jewish communities around the world, like our partnership with Dinpro in Ukraine or in Israel, were we have a strong 35 year partnership with the city of Haifa. As an Israeli, I have a deep understanding of how meaningful and impactful these partnerships are, and how much they mean to Jewish communities abroad.
BHI: You worked as the Director of Towson University Hillel from 2013-2017 while pursuing a graduate degree in Leadership in Jewish Education and Communal Service (LJEC) at Towson University. You then took the position of Director of JHU Hillel where you worked until June of 2022. How did the LJEC program enhance your skills as a Jewish professional?
NB: I cherished my time at Towson. The program helped me strengthen my skills and build a stronger network of colleagues and friends. I was able to tie in and enhance skills I was utilizing as a Hillel Director with the education and leadership courses I was taking. In addition, I was able to build connections and relationships in the community through the program. I am grateful to the Baltimore Hebrew Institute and its affiliated faculty for providing me and the community with an affordable, high-quality graduate program.
BHI: What did you enjoy most about working with college students and how do you think that helps you in your current professional role?
NB: I experienced a lot of joy working with the next generation of Jewish leaders and helping them navigate their Jewish identity. Being able to walk with them on their personal Jewish journey as an Israeli/American Jew, guiding them and introducing them to Israel through programing, 1:1 conversation with me and through immersive experiences was very rewarding. In my current professional role, I am coordinating efforts to combat antisemitism, which is something I had experience addressing as a Hillel director.
BHI: You previously mentioned how organizations partnering together can achieve a common goal. Can you please provide an example of such an initiative?
NB: One program that is very impressive is one CJP started prior to my joining the organization; the Parents at the Center (PAC) program. This program was established with the support of CJP, the city of Haifa, and other Haifa-based organizations. PAC provides services for families at risk. Services are offered to both parents and their children. The center is a warm welcoming space for families, regardless of ethnicity, and accordingly has forged connections across communities, Arab and Jewish. It has been so successful that it has been duplicated in other cities around Israel thanks to efforts by the Joint Distribution Committee and local municipalities.
This is an example of a program that inspires me to see what can be achieved and I am looking forward to being a part of future successful collaborations.
BHI: Do you have a favorite place to show people who are experiencing Israel for the first time and why?
NB: Herzliya is my hometown and a remarkable city with a beautiful beach, so naturally I enjoy experiencing it with others.
I also recommend visiting the Negev Desert. When I was in the IDF, I was stationed in the Negev and had the amazing experience of sleeping under the stars. Star gazing in the desert is wild and beautiful. With the sky so clear and dark you can see a multitude of brilliant stars. It is a humbling experience.
Faculty Spotlight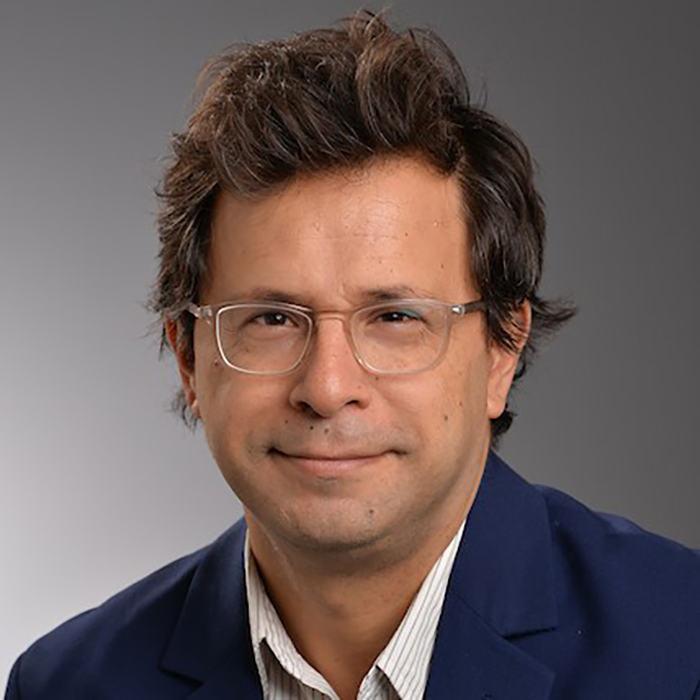 Q&A with Dr. Gilad Sharvit, Assistant Professor in the Department of Philosophy and Religious Studies at Towson University.
Sharvit is the author of the newly published book "Dynamic Repetition: History and Messianism in Modern Jewish Thought" (Brandeis UP, 2022) as well as a Baltimore Hebrew Institute affiliated faculty member.
BHI: How many languages do you speak, and do you find that something is lost when reading philosophical works in translation?
Gilad Sharvit: I am fluent in Hebrew and English and can read French and German. Language is a philosopher's most important tool. We are working with words. However, I find that different languages suggest different horizons to the words philosophers use. A word is not separated from its linguistic context. So, yes, something is lost when we read philosophical works, not in their original.
BHI: Where did you grow up and did your family have any influence on your interest in philosophy?
GS: I grew up in Jerusalem and was educated at Hebrew University. When I was a child, I used to sit at the dinner table with my father and grandfather, after everyone left, and engage in conversations about different philosophical and intellectual topics of the day. My father and grandfather were curious, self-taught intellectuals (my father's university studies were completed in his 40s my grandfather never had post-graduate education) and their love of wisdom inspired me to study and teach philosophy.
BHI: Do you have a favorite philosopher and if so, what makes them your favorite?
GS: Karl Marx and Sigmund Freud are my favorite philosophers, although both are not considered philosophers in the traditional sense. I admire both not only for their original and deep insight of humanity but also for their ability to reach out to wider audiences, spearheading a radical change in history.
BHI: As an Israeli, what philosopher or philosophical approach do you think best speaks to contemporary Israeli society?
GS: I believe that Nietzsche was and is extremely influential in Israel, and for the wrong reasons. He is considered to be a philosopher who preached a violent and aggressive vision of modern society, and therefore one that Israelis can relate to easily. This perception, however, is a very narrow understanding of Nietzsche, who focused less on violence and aggression and instead was critical of modern bourgeoisie, suggesting a vision of humanity that is based on self-directedness.
BHI: Can you please explain the concept of messianism? Many people take it to mean belief in a messiah, but in your book Dynamic Repetition: History and Messianism in Modern Jewish Thought, it has a broader definition.
GS: I have traveled to Israel many times for my work with Jewish camping and teens. However, my favorite experience was on my BHI trip with Dr. Hana Bor. The focus of our trip was on social services in Israel and Dr. Bor took us to so many incredible places. I had been on so many trips that were purely about the history and this trip showed me a completely different side of Israel. We visited schools, retirement homes, and art centers, as well as historical sites and museums. On top of that, I bonded so closely with my classmates and had the best time.
BHI: Do you have any fun or interesting suggestions about how families can enhance their Jewish learning?
GS: When we talk about messianism, we usually tend to imagine a messiah descending from heaven and taking over the world in an act of pure magic. However, in truth, messianism in Judaism (and in Christianity and Islam to this effect), looks differently. For some, the messiah is not a person but a people, the Jewish people. For others, the messiah brings violence and chaos. And in ancient Jewish mystic traditions, redemption is based on individual acts, or a personal meeting with God that change nothing in the world. So, messianism is many things.
Dynamic Repetition aims to rethink the place of messianism in modernity. I am specifically interested in the German Jewish world during the interwar period. Admittedly, much was said about this topic, and for good reasons. In many works on the period, the horrors of the First World War, the collapse of the social and political infrastructure of the Weimar Republic, the ensuing antisemitism, and the deterioration of Jewish tradition and community due to assimilation and secularization, are mentioned as primary reasons for the wealth of messianic ideas. Indeed, many thinkers (we can think of the religious/mystical group of Gershom Scholem, Martin Buber, Franz Rosenzweig, and Hans Kohn; the group of anarchists/Marxists of Gustav Landauer, Georg Lukács, Ernst Bloch, Erich Fromm, and Walter Benjamin; and a group of writers including Kurt Hiller, Salomo Friedlaender, and Franz Kafka) had a new worldview which, for our purposes, we can term as messianic. Disillusioned with the promises of progress made by the German Enlightenment, worried about rising fascism across Europe, and highly critical of the European political institutions, this generation cultivated radical theories of politics and history that borrowed much from Jewish messianic traditions. Put simply, faced with great danger, they searched for solutions that transcended known political and social paradigms and they found them in messianism.
My book deals specifically with ideas of messianism of four important cultural figures of this period: Sigmund Freud, the father of psychoanalysis, Franz Rosenzweig, one of the important Jewish philosophers of the 20th century, Walter Benjamin, the prominent cultural critique, and the author Franz Kafka. Even though none of them were religious, certainly not orthodox Jews, they still suggested insights that borrowed from Jewish messianic traditions to change their collapsing world.
The book shows how they used figures of repetition and return to think of messianic, radical solutions. More specifically, they thought of structures of temporal repetitions as ways to break down the linear progression of history. Somehow repetition was the model with which they imagined an end to history.
BHI: Switching to a lighter topic now, can you tell us what are your favorite Israeli food and American foods?
GS: This may sound banal, but my favorite Israeli food is humus. I adore humus and I think I know all the best places to get it in Israel. My favorite American food is hamburgers. There are some great places in and around Baltimore!
BHI: And finally, please share a Jewish holiday tradition that is meaningful to you and your family.
GS: Hanukkah is one of the holidays we love to celebrate as a family. My daughters insist even today on lighting all the candles themselves. So, most times we build our own chanukiahs so that they each can have their own. Most importantly, we love the donuts!
New Faculty Publications
Hana Bor, Ph.D.
Enhancing Values of Dignity, Democracy, and Diversity in Higher Education
Contesting a gradual disregard for the values of Dignity, Democracy, and Diversity in higher education, this volume explores best practices from universities and colleges in Israel and the USA to illustrate how these values can offer a holistic values framework for higher education globally.
Presenting a range of interdisciplinary chapters from fields including history, philosophy, memorial studies, cultural, political, gender, and religious studies, the text considers how these values can be reflected in policy and practice across all areas of the university, including teaching and learning, admissions, students' affairs, staff well-being, and institutional identity. The volume highlights constructive theories, experimental models, and case studies that collectively inform a holistic framework for moral, ethical, and equitable higher education worldwide.
Offering key insights into the relevant discourse regarding local and global events that have impacted both Israelis and Americans, this volume will appeal to researchers in the fields of higher education, sociology of education, and philosophy of education, as well as postgraduates and scholars with interests in the transformation of higher education in light of contemporary times and challenges.
Rebecca Shargel
Let's Talk About Justice": English Social Studies, and Judaic Studies Teachers Deliberate About Justice Across the Middle School Curriculum
Rebecca Shargel, Ed.D. is a Professor of Education in the Department of Learning Technologies, Design and School Library Media at Towson University.
Abstract: Although several prior studies portray integration in Jewish high schools, this study presents a unique example from a Jewish middle school, where a team of 7th-grade teachers met over two years to integrate their disciplines. Investigating factors that facilitated and hindered integration, I found that the following factors helped drive integration forward: administrative support, teachers' interest, and creating new frameworks. Conversely, factors hindering integration included teachers' struggles to find connections among subjects and the lack of "follow through" by the administration. The study concludes with implications for professional development. Continue Reading
Gilad Sharvit, Ph.D.
Dynamic Repetition: History and Messianism in Modern Jewish Thought
The book by Sharvit, assistant professor in the department of Philosophy & Religious Studies at Towson University, proposes a new understanding of modern Jewish theories of messianism across the disciplines of history, theology, and philosophy. The book describes how the ideals of repetition, return, and the cyclical gave rise to a new messianic impulse across an important swath of late nineteenth- and early twentieth-century German Jewish thought. To grasp the complexities of Jewish messianism in modernity, the book focuses on diverse notions of "dynamic repetition" in the works of Franz Rosenzweig, Walter Benjamin, Franz Kafka, and Sigmund Freud, and their interrelations with basic trajectories of twentieth-century philosophy and critical thought.
Contact Information
Baltimore Hebrew Institute
Location
College of Liberal Arts
Room 4117
Hours
Monday - Friday
8:30 a.m. - 5 p.m.