About
Campus Recreation, a department within the Division of Student Affairs, is dedicated to Towson University's mission of creating a vibrant and healthy campus. We support the success of TU students, faculty, and staff by providing facilities and programs that promote physical and social benefits.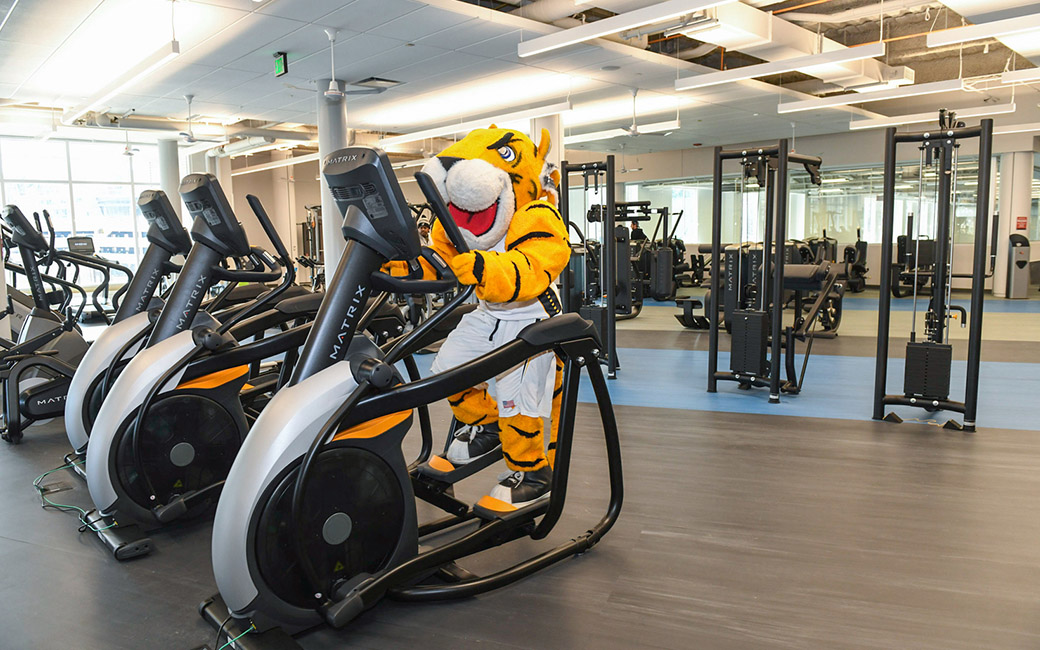 Our Vision
Enhance student success and the pursuit of lifelong well-being.
Our Mission
Create opportunities that foster engagement and well-being for the TU community through diverse programs, services, facilities and employment.
Our Core Values
Everything we do in Campus Recreation, from our programming decisions to the way we operate day-to-day, is driven by our core values, which include:
Fun
We strive to create an enjoyable environment that encourages participation and social engagement of our participants and employees.
Education
We aim to deliver traditional and innovative experiential learning opportunities for our participants and employees.
Civility
We believe in treating ourselves with respect and encourage those with whom we engage to treat one another and the spaces we utilize with respect, despite our differences or responsibilities.
Inclusion
We appreciate the diversity of our participants and staff and believe in providing an accessible, welcoming environment that supports everyone's right to participate.
Community
We believe in fostering an environment centered on teamwork, belonging, and healthy relationships.
Safety
We are proactive in providing training and education to all in order to offer a trustworthy and safe environment.
Leadership
We strive to offer staff and participants practical learning opportunities to increase their ability to positively influence others, problem solve and think critically.
Dedicated to student development, education, and research in collegiate recreation, our staff takes pride in our active participation in NIRSA, the national association for recreational professionals.