Department of Finance
TU's Department of Finance teaches the analytical skills and financial modeling necessary for success in the business world.
Striving for academic excellence, we cultivate a forward-thinking environment and encourage students to think about the social and economic welfare of the community while emphasizing ethical behavior. Upon graduation, our students are expected to be respectable corporate citizens who bring common good to the global business environment.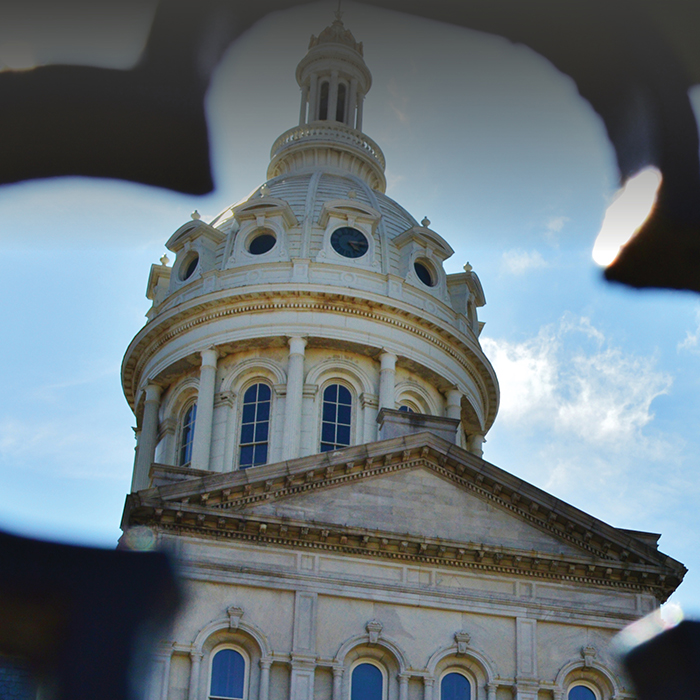 Baltimore Business Review 2020
Featuring noteworthy articles of interest to business leaders and scholars in Maryland, the 2020 Baltimore Business Review is available online.
Read the review
Innovative Finance Programs
The Department of Finance offers tracks in investments and financial planning as well as the corporate finance concentration as part of the business administration major. Our finance concentration for the business administration major has been accepted into the CFA Institute University Recognition Program. This status is granted to institutions whose degree programs incorporate at least 70 percent of the CFA® Program Candidate Body of Knowledge—providing students with a solid foundation that positions them well to sit for the exam to earn the Chartered Financial Analyst® (CFA) credential.
Our financial planning track is a CFP Board Registered Program. Students who complete the track meet the education requirement for CFP® Certification Examination administered by CFP Board.
We also offer a finance minor for CBE students who are not concentrating in finance or taking the financial economics track within the economics major.
Opportunities and Resources for Students
Our programs utilize state-of-the-art resources and technology including the T. Rowe Price Finance Laboratory, which simulates a trading room environment. The lab is complete with a financial and market data stream that allows students to track stocks and bonds and value complex securities in real time.
We encourage students to participate in extracurricular activities offered through the department's student organizations, such as the Towson University Investment Group and the Towson chapter of the Financial Management Association. The Towson University Investment Group manages a portfolio from the Towson University Foundation.
Our department offers various scholarships for academic excellence and leadership. We emphasize a close working relationship with professionals in the industry and believe in training students to be top-notch professionals through internships.
Business Partnerships
We work with the Baltimore Chartered Financial Analyst (CFA) Society to publish the Baltimore Business Review. In this applied business journal, we showcase our faculty's cutting-edge research, along with that of professionals in the field.
Contact Information
Department of Finance
Stephens Hall, Room 314
View Map
Hours
Monday - Thursday, 7:30 a.m. - 5 p.m.; Friday 7:30 a.m. - 4 p.m.