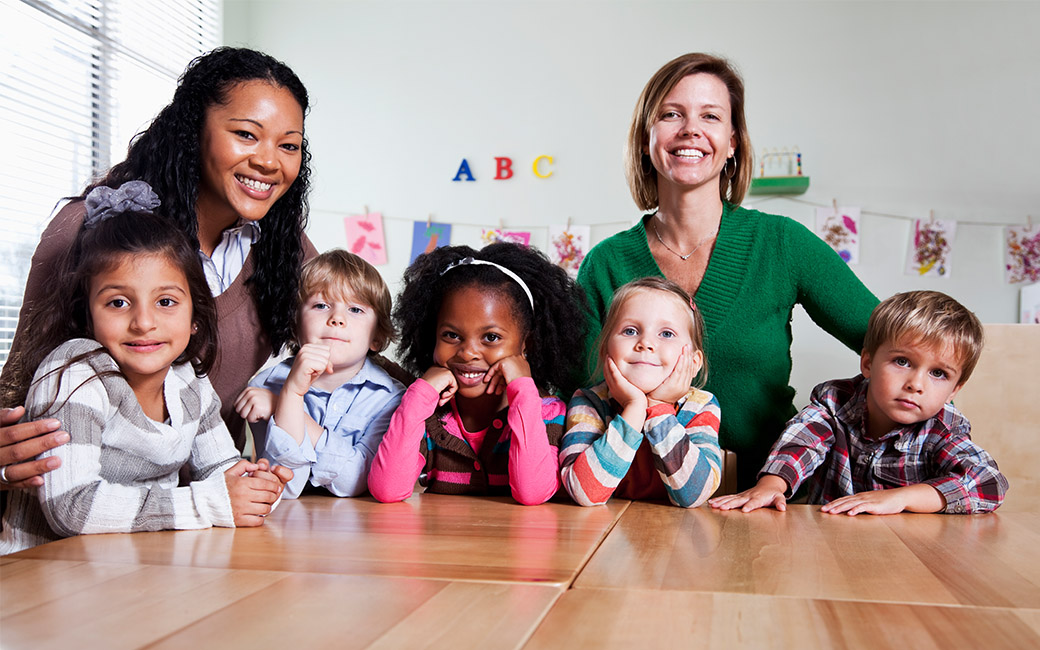 The College of Education works with area schools to develop sustainable and shareable resources for expanding the capacity of faculty, teachers, students, families, and communities to support English learner (EL) literacy instruction.
Through the COE TUtors program, Towson University College of Education provides a network of well-prepared tutors to support the academic needs of Maryland students across grade levels.
Educators Rising is a national organization for aspiring teachers and their mentors. Towson University's College of Education was selected by the national office as the Maryland affiliate for Educators Rising in the state.
The TU Reading Clinic helps families and participants develop literacy skills for learning and enjoyment.
Supporting family well-being and the ongoing learning and development of children and their caregivers.
High school students throughout Maryland are invited to apply to the College of Education's four-day, on-campus session to experience TU resources and learn about careers in teaching.
A nature and the arts early childhood program on the beautiful campus of Towson University.